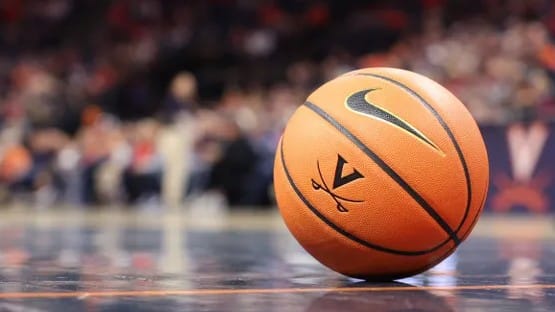 Malcolm Brogdon and Joe Harris, the stars of Virginia's 2014 ACC Tournament championship team, had big games in the big-time matchup of Eastern Conference powers Thursday night in Brooklyn.
Harris had 18 points on 7-of-11 shooting for the Nets, and Brogdon had 16 points on 7-of-13 shooting for the Boston Celtics, who got the win, 109-98, in the nationally televised game.
For Harris, a 2014 UVA alum, it was his first start since suffering a knee injury in the Nets' 143-113 win over Golden State on Dec. 21.
He returned on Jan. 2, but had been getting limited minutes as he was working to get his basketball legs back under him.
Brogdon is one of the leading candidates for the NBA Sixth Man of the Year Award in his first season with the Celtics, the defending Eastern Conference champions.
The 2016 UVA alum is averaging 13.6 points, 4.2 rebounds and 3.8 assists per game for Boston, shooting 47.8 percent from the field, 44.3 percent from three-point range and 88.6 percent from the free throw line.
Sam Hauser, a 2021 UVA hoops alum, playing with the team as a grad student after transferring from Marquette, got five minutes off the bench for the Celtics last night, scoring two points on 1-of-2 shooting from the floor.
Hauser is averaging 5.8 points and 2.4 rebounds in 15.0 minutes per game in his first full season in the NBA, shooting 44.4 percent from the floor and 40.4 percent from three.