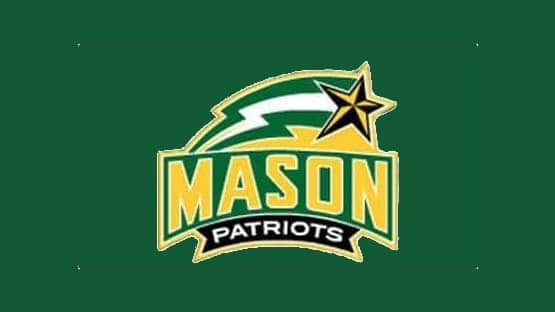 Fifth-seeded George Mason fell to #4 seed Saint Louis, 82-54, Thursday afternoon in the A-10 Tournament quarterfinals.
In coach Kim English's second season leading the Green & Gold, the Patriots (20-13) matched A-10 program bests for A-10 league victories (11) and A-10 Tournament seed (5). Mason also won six-straight A-10 league contests for the first time in school annals and reached the 20-win milestone for the first time since 2016-17.
"This is a disappointing way to end our season but I am proud of our group for their growth this year," English said. "We have to continue to raise the floor of our program. We talk about the ceilings when we're playing at our best, but this time of the year, when you're not at your best, you need to find a way. We weren't at our best in key moments tonight. We'll continue to build the habits that are necessary to compete consistently for championships. I'm really thankful for our seniors and excited about the next steps for our group."
The Patriots' defense struggled while allowing the Billikens to shoot 55.9 percent from the floor. On the other end, Mason just couldn't muster the big buckets it created during the late season win streak. Mason shot 36.5 percent for the game.
Oduro led the Patriots with 15 points and dished out five assists in 34 minutes on the floor. He wraps up a storied senior campaign in which he climbed up the Mason record books to cement his spot as one of the greatest players in school history. He now ranks 19th all-time in scoring (1,371 points), 11th in rebounding (721) and sixth in blocks (119).
Ronald Polite III added 12 points (4-8 FG) and two rebounds against the Billikens, while DeVon Cooper chipped in 10 points and two assists. With his two triples, Cooper moved into 14th on the all-time three-pointers made list at Mason (144). He finishes his career with 277 over his five seasons at Mason and Morehead State.