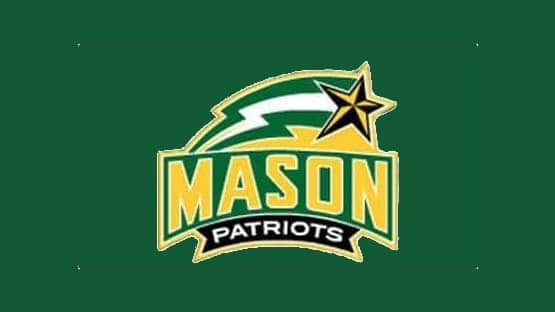 George Mason returned to defensive form in a 70-59 triumph over Massachusetts Wednesday night inside EagleBank Arena.
The Patriots (13-10, 5-5 A-10) locked down UMass (13-9, 4-6 A-10) to just 36.9 percent shooting (24-of-65) – a season low for a Mason foe this season – and a 23.1 percent mark (6-of-26) from three-point range.
Mason also enjoyed a breakout performance from freshman Justyn Fernandez, who tallied a career-best 18 points (5-of-8 FG), hit 3-of-4 three-point attempts and grabbed five rebounds to go along with two steals in 28 minutes on the floor.
"This was a good win for our group, just to get off the mini schneid," Mason coach Kim English said. "We've been focusing on how hard we play and how disciplined we play. There is always room to grow in those areas, but we had some really good moments tonight."
Senior Josh Oduro added 15 points (6-of-9 FG) and nine rebounds in 31 minutes, while graduate guard Victor Bailey Jr. notched 11 points (3-of-6 3pt FG) and four rebounds.
Graduate guard DeVon Cooper dished out a personal-best eight assists on the night and in the process, reached the 300-assist milestone for his career.
The Patriots shot 48.1 percent (25-of-52) for the game and made seven three-pointers.
Mason led 31-28 at the half, but stormed out of the break on an 8-2 run to go up 39-30 at the 17:18 mark. UMass answered back to retake the lead at 44-43, but an 8-0 spurt from Mason, capped by a Fernandez triple, pushed the Patriots back in front 51-44 with 6:36 to go.
The Patriots extended the lead to 13 (64-51) with 2:52 remaining and cruised from there.