Sports
George Mason fights back from early 12-point hole, defeats Davidson, 67-65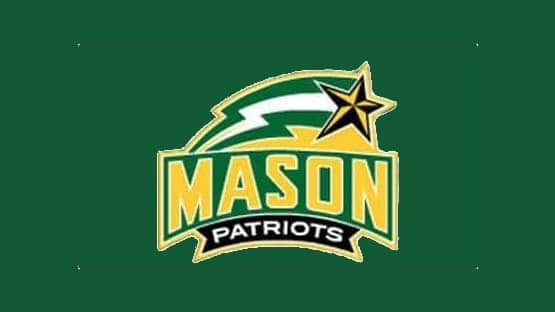 George Mason trailed most of the way, but made the big plays down the stretch, on the way to a 67-65 win over Davidson on Saturday in Fairfax.
The Patriots (11-7, 3-2 A-10) trailed by as many as 12 before rallying to take a three-point lead with 2:39 to go, then had to rally one last time after Davidson (9-9, 2-4 A-10) went back on top in the final minute.
Josh Oduro converted a pair of free throws with 14 ticks left to put Mason back on top, and the Patriots D got a stop on Davidson's last offensive possession to close it out.
George Mason improved to a perfect 10-0 at home with the win over the Wildcats.
"I'm really proud of our guys' resolve for bouncing back after a really tough loss to Saint Louis against one of the teams in our league that's won multiple conference championships in the last 10 years," Mason coach Kim English said. "We're going to keep taking steps to be the program we want to become in this league. We have to find a way to win games against those programs to do that. I'm proud of our group – everyone to a man did something to contribute to this win."
Oduro continued his stellar play of late Saturday, finishing with a game-high 22 points on 8-of-12 shooting. He just missed his eighth double-double of the year, but finished with a game-high nine rebounds and a team-best five assists in 32 minutes.
Oduro is averaging 21.7 points, 11.7 rebounds and shooting 62.5 percent over the past three contests.
Malik Henry scored 12 points (5-7 FG), and had six rebounds and two steals in 17 minutes. It marked his second 10+ point effort in the past three games.
DeVon Cooper added 10 points (2-of-5 3pt FG), while freshman Justyn Fernandez matched his career high with nine points, grabbed five rebounds and set a personal best with three assists in 21 minutes.