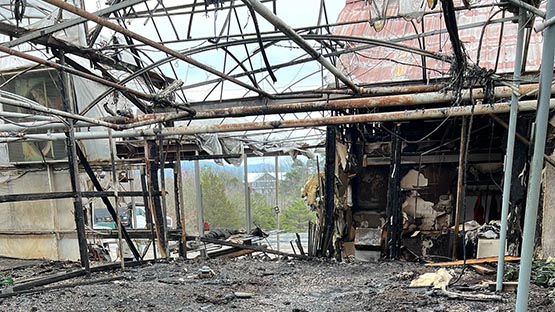 JMD Farm Market & Garden Center in Staunton suffered "significant damage" after a fire at the facility Thursday night.
For now, the Niswander Road business is closed while they work to get back up and running and while they work on power and organization. They expect the closure likely to last into the coming week.
"Although we are thankful that no one was seriously injured, and that our retail/garden center was undamaged, other wholesale sections succumbed to major infrastructure and plant damage," a Facebook post from yesterday morning said.
"We are doing our best to move plants and shore up walls in an attempt to keep the space warm and in an effort to save what we can."