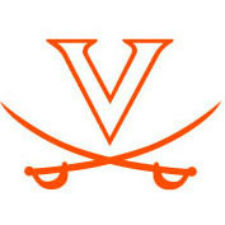 No. 7 UVA (4-0) battles Iowa (3-1) in the semifinals of the Emerald Coast Classic on Friday(Nov. 25) in Niceville, Fla. Tipoff at The Arena is set for 7 p.m.
For Openers
Virginia meets Iowa for the third time and first since the Hawkeyes posted a 75-64 win over Virginia in the NIT quarterfinals on March 27, 2013.
The Cavaliers rank first in the nation in scoring defense at 38.8 points per game.
UVA is the first team in Division I to hold three straight opponents (St. Francis Brooklyn, Yale and Grambling State) to fewer than 40 points in the last 20 years.
UVA is also the first team in ACC history (1953-present) to hold three straight opponents to fewer than 40 points.
UVA is seeking its fourth straight regular-season tournament championships, posting titles in Corpus Christi (2013), Brooklyn (2014) and Charleston (2015).
The Cavaliers have a two-game losing streak in the state of Florida and are 2-19 it their last 21 games in the Sunshine State.
Broadcast Information
The Virginia-Iowa game will be television on CBS Sports Network, streamed online on CBSSports.com (subscription) and broadcast on the Virginia Sports Radio Network, VirginiaSports.com and Virginia Athletics mobile app on iTunes or Android.
Live statistics will be located on VirginiaSports.com and the Virginia Sports app.
The Head Coaches
Virginia: Tony Bennett (Green Bay, 1992), 169-72 in eight seasons at UVA and 238-105 in 11 seasons overall.
Iowa: Fran McCaffery (Pennsylvania, 1982), 121-87 in six seasons at Iowa and 372-264 in 21 seasons overall.
Hoo Are These Cavaliers?
Virginia is led by senior point guard London Perrantes, who is a Wooden and Naismith Player of the Year and ACC Player of the Year candidate.
Perrantes is averaging 8.0 points, 4.3 assists and 2.8 rebounds.
Marial Shayok leads UVA in scoring at 12.5 points per game and has scored in double figures in three games off the bench.
Newcomer Kyle Guy is averaging 11.0 points on 70 percent shooting, while Isaiah Wilkins leads UVA in rebounding at 5.8 per game.
Darius Thompson is averaging 9.8 points and Mamadi Diakite is averaging 7.0 points, 5.0 rebounds and 2.6 blocked shots, respectively.
UVA Ranked No. 7/6 in Latest Polls
UVA is ranked No. 7 in the latest Associated Press and No. 6 in the USA Today Coaches' polls.
UVA has been ranked in the top 10 in 10 consecutive AP polls and 11 consecutive coaches' polls dating back to last season.
The Cavaliers were ranked in top 10 in the preseason rankings (No. 8/7) for the third straight season, matching a school-best from 1981-83.
UVA has been ranked in the top 10 in 40 of the last 44 AP polls.
UVA has finished in the top 10 (No. 3 in 2014 & No. 6 in 2015 and No. 4 in 2016) in the final AP rankings in three consecutive seasons for the first time since 1981-83.
Last Time Out
Kyle Guy tallied a career-high 20 points in only 13 minutes to lead No. 7 UVA to a 90-34 win over Grambling State on Tuesday, Nov. 22.
The Cavaliers (4-0) made quick work of the undermanned Tigers, running off 26 consecutive points to end the first half leading 49-9.
The final score marked the 17th time in Bennett's career at Virginia that the Cavaliers held an opponent below 40 points – and the third game in a row.
Marial Shayok and Darius Thompson added 12 points apiece and all 13 players who played scored for Virginia.
Grambling's nine halftime points were the lowest scored in a first half of any Division I game in 2016-17.
All-Time vs. Iowa
UVA is 0-2 all-time against Iowa, with both games coming during tournament play, in the series that dates back to the 1996-97 season.
In addition to the 2013 NIT quarterfinal contest, Iowa defeated Virginia 73-60 in the first round of the 1997 NCAA Tournament in Salt Lake City, Utah.
All-Time Against The Big Ten Conference
UVA is 100-129 all-time vs. current Big Ten Conference opponents.
The Cavaliers meet their first Big Ten opponent since defeating Ohio State 64-58 during last season's B1G/ACC Challenge.
The Cavaliers are 6-5 against Big Ten opponents under head coach Tony Bennett, including wins against Maryland, Minnesota, Michigan, Ohio State, Rutgers and Wisconsin.
In addition to Iowa, UVA meets Ohio State in the ACC/B1G Challenge on

Wednesday, Nov. 30

.
On The Horizon
The Virginia-Iowa winner advances to the Emerald Coast Classic championship games against the Providence-Memphis winner on Saturday, Nov. 26 at 7 p.m. The consolation contest is set for

4 p.m.

on Saturday

.