Update: Sunday, 9:13 p.m.
Kathryn Dooley has been located and is safe.
Original post, Saturday, 12:59 p.m.
A 35-year-old Vinton woman and her dog are missing, and it is believed she could be in danger or distress, according to The AWARE Foundation.
Vinton Police are asking for the public's help locating former Roanoke City Police Department detective Kathryn Dooley.
She was last seen around Sept. 18, and police said her possessions were left behind.
Dooley is 5'2", 130 lbs and has blonde/light brown hair and brown eyes.
She has several tattoos – one on her left rib, left arm and one on her back.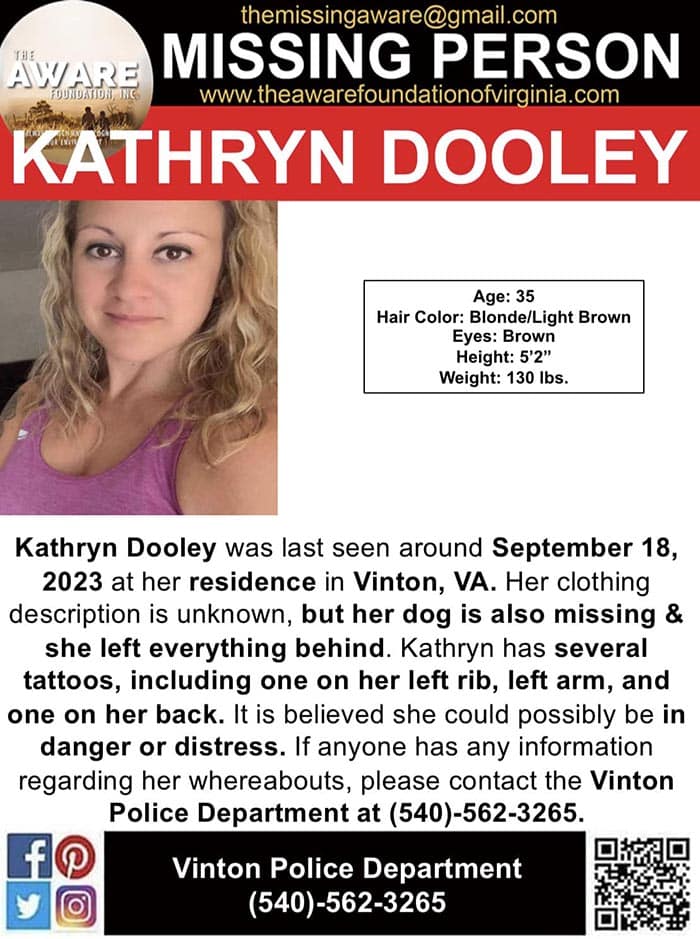 Anyone with information on Dooley or her whereabouts are asked to call the Vinton Police Department at (540) 562-3265.