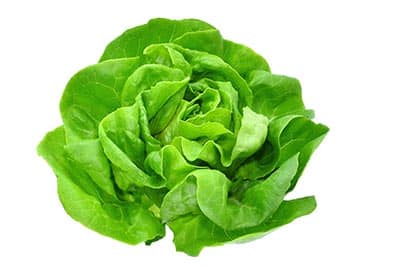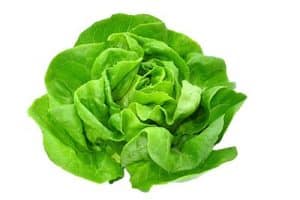 Community Eligibility Provision (CEP) is a federal food program for public schools in the United States.
All students receive free and reduced meals in the school system as long as 40 percent of students in a school system are eligible.
Waynesboro Schools had a significantly high number of students on free and reduced rate before the COVID-19 pandemic.
"We have had the CEP even before the pandemic," said Ryan Barber, Waynesboro Schools Assistant Superintendent.
CEP does not require families to fill out applications, which, according to Barber, include pay stubs and tax paperwork to determine eligibility.
"We just found that it was a barrier," Barber said. Waynesboro Schools' nutrition personnel are available to assist with paperwork, but some families still did not complete the paperwork.
The school system saw more summer participation in its food program in 2020 because of the COVID-19 pandemic.
"This just allows us to make sure the kids are fed," Barber said, including during summer.
Waynesboro Schools offer breakfast and lunch for students every week day.
"It's been really, really good for our families," Barber said.
CEP takes some need off local food banks, and reduces stigma on students who are unable to pay. "We just feed the kids," Barber said.
In Augusta County Schools, four elementary schools are eligible for CEP. According to Director of Food Services Dr. Ron Abernathy, Craigsville Elementary qualified seven years ago and 61.97 percent of students are eligible. Hugh K. Cassell Elementary qualified three years ago and has 45.8 percent eligibility. Riverheads Elementary qualified five years ago and has 43.8 percent of students eligible. Wilson Elementary recently qualified this year with 41.5 percent.
"We don't come up with these numbers," Abernathy said of direct certification. Through SNAP, the federal and state governments determine which schools qualify for CEP.
As with all public schools during the pandemic, two years ago all schools in the Augusta County Schools system qualified for free breakfast and lunch for all students. The school system has served breakfast free for all students for years, but CEP is now helping with costs. All reduced meals are also served free of charge.
"I like the idea of CEP," Abernathy said. Augusta County began with Craigsville Elementary's eligibility before it was mandatory. The school system's only regret, he said, is that not all schools are eligible. However, new legislation would enable all schools' eligibility and take away the burden of paperwork. "It is very beneficial."
CEP also removes burden in school cafeterias of staff making sure only eligible students receive free meals.
"Every single kid in that school can eat meals free of charge. So that's nice," Abernathy said.
According to Abernathy, CEP lost money each year until finally its profit and margin balanced this year. Every year the program is reimbursed for meals, but does not cover all school costs.
"Our bottom line is we want to feed as many kids as many meals as we can," Abernathy said. Augusta County Schools created a goal a few years ago to serve 10,000 meals per school day.
Abernathy said the school system wants all students to come and enjoy meals at school. Research shows that students perform better academically and have less behavioral issues in classrooms when they are fed.
He also encourages parents to fill out a SNAP application whether they think they qualify or not, because they may be surprised that they qualify. The application must be completed each year and is available in English and Spanish.
"We're a district-wide CEP," said Amanda Warren, Staunton Schools Director of Nutrition.
This school year is the school system's second year qualifying all six schools for CEP, excluding the two years of the pandemic when all American public schools qualified. Some of Staunton's schools have been eligible since 2017.
"I love it," Warren said of CEP. "It benefits everyone involved, but it definitely benefits our students."
Warren said that feeding breakfast and lunch to students every weekday makes sense. "But, also, it's part of the school day." Food is as essential to the school day as pencils and books.
"[CEP] levels the playing field for all students, I believe. It reduces the stigma [of free and reduced meals for some students]," Warren said. CEP also increases participation in breakfast and lunch in Staunton Schools, and provides schools with opportunities to educate students about nutrition while also providing meals.
The cost of food has increased for everyone, including school systems.
Barber said Waynesboro Schools negotiated contracts with food vendors that provide stability on food costs during an agreed period of time, and the federal government offsets any increases in costs for school systems with increased reimbursement rates.
Warren said that wages, inflation and food cost increases have affected the school system, but the challenges have created opportunities for staff to think outside the box.
"I think that's what all challenges or problems are — ways to rethink how you might work a system," she said.
For example, last year, the price of Salisbury steak increased and then the item was not readily available to the school system. So a locally-produced ground beef was used for the recipe instead.
"We're managing it and looking at new ways to serve our food," Warren said.