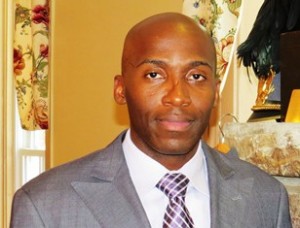 The surprise summertime move by Massanutten Military Academy to shutter its nationally-ranked postgrad basketball program left several young men who had committed to MMA without a home this fall.
It also forced PG coach Mel Abrams out of a job, but not for long.
"Mel is my right hand here. I feel comfortable when I'm away recruiting, or maybe I've got to take care of some fundraising things. He knows exactly what's involved with the program because he's been there," said Fishburne postgrad basketball coach Ed Huckaby, who jumped at the opportunity to hire Abrams to be his lead assistant.
A former standout and Academic All-America at Johnson C. Smith College in the famed CIAA, Abrams played professionally in europe and South America before transitioning into coaching.
He admits that the move down the Shenandoah Valley has been "a little strange," given that Massanutten and Fishburne are long-time bitter rivals.
"But over the years, I've learned quite a bit from Coach Huck, and we'd developed a relationship. So when the opportunity came up to come over to Fishburne, it was somewhat easy. We share some of the same values in terms of helping these young men prepare for the next level," Abrams said.
For Huckaby, the opportunity to add someone with Abrams's experience onto his staff was a no-brainer, on and off the court.
"He's a high-character guy," Huckaby said. "In the coaching profession, it's about being familiar with people. I have to agree with him that our value systems are one and the same, in terms of, we care about the guys beyond basketball."
Abrams echoes those sentiments, literally.
"The big thing for me is that we care about the guys beyond basketball. We're trying to make them become better young men, first and foremost, through the game of basketball. So for me that was paramount in my decision to come here," Abrams said.
Huckaby has praise for Abrams in making what could be a difficult transition come across as seamless.
"A lot of people think it's easy to run a program, but he and I shared this, it's a big difference moving six inches over. It's huge," Huckaby said.
Abrams is looking forward to what a lot of people think can be a breakthrough season for the Fishburne program, which has been invited to the season-ending National Prep Championships each of the past two seasons, but is still in search of its first national title.
"I think we have a great group of guys, and I think we have the opportunity to do some great things this year," Abrams said.
– Story by Chris Graham