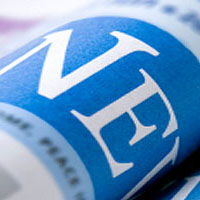 The Federal Emergency Management Agency (FEMA) and its federal partners, including the National Weather Service, continue to closely monitor the effects of severe weather that impacted Oklahoma and other areas within the Central United States, and at the President's direction, are already providing resources to support the response.
Today, President Obama, as well as Homeland Security Secretary Janet Napolitano, spoke with Oklahoma Governor Mary Fallin to express concern for citizens impacted by the severe weather and tornadoes, to offer support and make clear the Administration stood ready to provide additional resources as necessary. The administration, through FEMA, is closely monitoring the impacts of the storm and remains in close contact with emergency officials to ensure there are not any unmet needs. FEMA and its partners have teams on the ground in hard hit areas, and is prepared to deploy additional teams and resources, if needed by the states.  On Sunday night, at the state's request, FEMA deployed a liaison officer to the Oklahoma emergency operations center in anticipation of severe weather.  FEMA commends the efforts of the local emergency and public works personnel, volunteers, and humanitarian organizations who are providing emergency assistance to those in impacted areas.
Federal activities underway today to support Oklahoma response efforts include the following:
• FEMA deployed an Incident Management Assistance Team (IMAT) to the state emergency operations center in Oklahoma City to coordinate with state and local officials in support of recovery operations.  FEMA also deployed Urban Search and Rescue Teams and a Mobile Emergency Response Support (MERS) Team to Oklahoma to provide self-sustaining telecommunications, logistics, and operations support elements. FEMA also has additional personnel from the Denton, Texas regional office on alert.
• This afternoon, FEMA activated the National Response Coordination Center in Washington, D.C., a multi-agency coordination center that provides overall coordination of the federal response to natural disasters and emergencies, to support state requests for assistance.  FEMA Region VI Response Coordination Centers (RRCC) located in Denton, Texas remains activated to coordinate any requests for federal assistance, if requested.
• A FEMA liaison officer is currently at the Oklahoma emergency operations center to assist with coordination efforts. FEMA's regional office in Denton, Texas is in constant coordination and communications with Oklahoma's emergency management team and local officials.
• FEMA and the U.S. Small Business Administration deployed preliminary damage assessments teams to help identify the damages in impacted counties.
We urge residents in impacted areas to listen carefully to instructions from their local officials and take the recommended protective measures to safeguard life and property while response efforts continue. Listen to state, local and tribal officials who ask you to remain in shelters, homes or safe places until they give the "all clear" to travel. Roads are very likely to be damaged or blocked by debris, and traffic jams slow emergency managers and first responders as they attempt to reach hard-hit areas.
According to the National Weather Service, there continues to be a risk of severe weather this evening across areas of the southern Plains including Oklahoma and parts of Kansas, Missouri and Arkansas and severe weather is possible further north including parts of Illinois and Wisconsin.
We encourage individuals in the affected area to monitor local radio or TV stations or the National Weather Service at www.weather.gov or a NOAA weather radio for the latest information, for updated weather and emergency information, and to follow the instructions of state, local, and tribal officials.  For those in areas that are forecast to be affected by severe weather, now is the time to get prepared for tornadoes and other disasters.
There are tools and resources available online to help you prepare for, respond to and recover from any type of disaster. Visit www.ready.gov to learn more. The Spanish language site – listo.gov. Those with a Blackberry, Android or Apple device can download the FEMA app to access safety tips, shelter locations, and more.