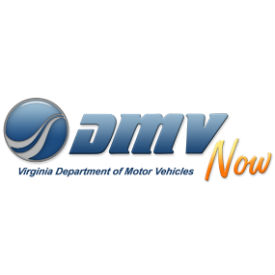 Leading into Labor Day weekend, Secretary of Transportation Shannon Valentine and Secretary of Public Safety and Homeland Security Brian Moran remind drivers of the risks they face if they get behind the wheel while impaired. Risks to individuals who choose this reckless action include the loss of driving privileges, money, and, most importantly, lives.
"Last year, 248 people were killed on Virginia's roadways in alcohol-related traffic crashes. More than 4,400 people were injured," reported Secretary Valentine. "According to data from the Department of Motor Vehicles (DMV), during the Labor Day weekend specifically, Virginia recorded 55 alcohol-related traffic injuries that absolutely could have been prevented."
Secretary Moran added, "The Labor Day weekend is the traditional end of the summer travel season which, unfortunately, comes with another unacceptable recurrence – drunk driving. Nationally in 2016, out of 433 crash fatalities, more than one-third involved drivers with a blood alcohol content (BAC) of .08 percent or higher."
Virginia is taking an aggressive approach to enforcement and education to reduce these trends. Last week, Governor Ralph Northam announced Virginia's statewide Checkpoint Strikeforce campaign, which combines media outreach with increased enforcement to combat the rise in drunk driving deaths in the Commonwealth during Labor Day weekend. Checkpoint Strikeforce runs through September 3, and will have operations intermittently through the rest of the year.
Virginia State Police (VSP) and local law enforcement agencies are conducting sobriety checkpoints and saturation patrols to stop drunk drivers. In 2017, 18,701 people were convicted of DUI in Virginia.
VSP will also focus on DUI enforcement as part of Operation C.A.R.E. (Crash Reduction and Awareness Effort), a state-sponsored, national program intended to reduce crashes and fatalities.
Individuals who get caught face the loss of their driver's licenses, higher insurance rates, jail time, attorneys' fees, court costs, and many other expenses. According to the National Highway Traffic Safety Administration (NHTSA), the average DUI costs about $10,000 – many times more than the cost of a cab or ride-share, or a safe ride home with a sober friend or family member.
A recent NHTSA study found that drivers who had been drinking above the 0.08-percent legal limit had about four times the risk of crashing as sober drivers. Those with blood alcohol levels at 0.15 percent or higher had 12 times the risk.
VSP, the DMV, and the Virginia Department of Transportation are coordinating efforts to amplify awareness of the dangers of drunk driving. Through social media, the agencies will provide continual support of the statewide campaign complementing Checkpoint Strikeforce enforcement activities.