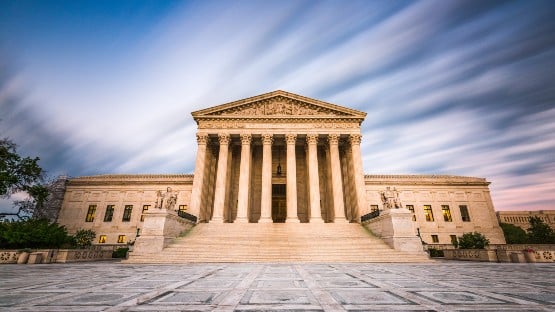 A new ProPublica report has it that billionaire Harlan Crow quietly bought a string of properties from Supreme Court Justice Clarence Thomas and Thomas' family in 2014, the first known instance of money going directly from the conservative political influencer and the conservative jurist without Thomas having made a required public disclosure.
Virginia Congressman Don Beyer, citing the report, is calling for Thomas to resign his Supreme Court seat.
"This month we learned that a wealthy 'Republican megadonor' financed a lavish lifestyle for Justice Thomas for decades, funding travel and perks which Thomas confirmed this week after failing to disclose them for years. Now it is reported that Thomas profited directly from this relationship through property sales which he illegally hid from the American people," Beyer said in a statement.
The total value of the transactions, according to the ProPublica report, was a modest $133,363. A federal disclosure law passed after Watergate requires justices and other officials to disclose the details of most real estate sales over $1,000.
"Justice Thomas has shown an established pattern of disregarding ethics rules and hiding conflicts of interest, which raises serious questions about his ability to impartially hear cases that have enormous influence on Americans' lives. He has failed to meet the ethical standards to which our highest public officials should be held. Justice Thomas should resign for the good of the Court and the good of the country," Beyer said.