U.S./World
DOJ sues Google, alleging tech giant stacked the deck against ad competitors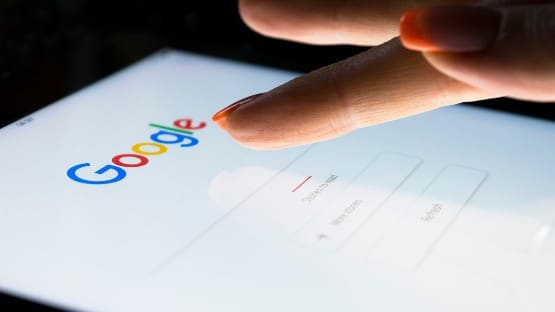 Google, over the past 15 years, has been muscling competitors out of the digital ad market, and the Justice Department and the AGs in eight states, including Virginia, are working to level the playing field.
An antitrust lawsuit filed in federal court in Virginia on Tuesday alleges that Google has been monopolizing key digital advertising technologies, collectively referred to as the "ad tech stack," that website publishers depend on to sell ads and that advertisers rely on to buy ads and reach potential customers.
As alleged in the complaint, over the past 15 years, Google has engaged in a course of anticompetitive and exclusionary conduct that consisted of neutralizing or eliminating ad tech competitors through acquisitions, wielding its dominance across digital advertising markets to force more publishers and advertisers to use its products, and making it hard for consumers to use competing products.
This is how, according to the complaint, Google was able to cement its dominance in tools relied on by website publishers and online advertisers, as well as the digital advertising exchange that runs ad auctions.
"Today's complaint alleges that Google has used anticompetitive, exclusionary, and unlawful conduct to eliminate or severely diminish any threat to its dominance over digital advertising technologies," United States Attorney General Merrick B. Garland said. "No matter the industry and no matter the company, the Justice Department will vigorously enforce our antitrust laws to protect consumers, safeguard competition, and ensure economic fairness and opportunity for all."
"Corporations like Google wield an enormous amount of power and influence over the internet and our daily lives. Google is the primary search engine, host, and advertising vessel for hundreds of millions of consumers and producers, while also competing directly against those same producers and consumers. Google single handedly controls what consumers see – and, more significantly – what they do not see. They also control what advertisers can say, and at what price," Virginia Attorney General Miyares said.
"My office is dedicated to protecting Virginia consumers from unlawful monopolization of free markets.. Virginia consumers deserve a free marketplace for products, services, and ideas – not a censored, curated monopoly from a multinational corporation like Google," Miyares said.
The case against Google
As laid out in the complaint, Google's anticompetitive conduct has included:
Acquiring Competitors: Engaging in a pattern of acquisitions to obtain control over key digital advertising tools used by website publishers to sell advertising space.
Forcing Adoption of Google's Tools: Locking in website publishers to its newly-acquired tools by restricting its unique, must-have advertiser demand to its ad exchange, and in turn, conditioning effective real-time access to its ad exchange on the use of its publisher ad server.
Distorting Auction Competition: Limiting real-time bidding on publisher inventory to its ad exchange, and impeding rival ad exchanges' ability to compete on the same terms as Google's ad exchange.
Auction Manipulation: Manipulating auction mechanics across several of its products to insulate Google from competition, deprive rivals of scale, and halt the rise of rival technologies.
By its own estimates, Google pockets on average more than 30 percent of the advertising dollars that flow through its digital advertising technology products; for some transactions and for certain publishers and advertisers, it takes far more.
In a separate suit, filed in 2020, the Justice Department alleged that Google had entered into a series of exclusionary agreements that collectively lock up the primary avenues through which users access search engines, and thus the internet, by requiring that Google be set as the preset default general search engine on billions of mobile devices and computers worldwide and, in many cases, prohibiting preinstallation of a competitor.
The Google search litigation is scheduled for trial in September.