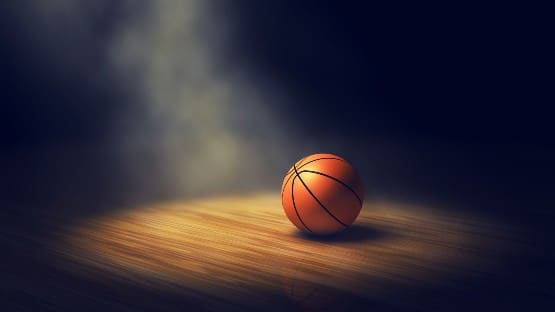 Second-ranked Alabama's leading scorer, Brandon Miller, a projected NBA lottery pick, provided the gun that a teammate's friend used in a January murder in Tuscaloosa.
This was the shocking news coming out of a court hearing in the murder case against a former 'Bama basketball player, Darius Miles, one of the two men charged with murder in the Jan. 15 shooting death of Jamea Jonae Harris, 23.
A Tuscaloosa police detective, Branden Culpepper, testified Tuesday, per AL.com, that Miller was contacted via text message Miles asking Miller to retrieve a gun in the backseat of Miller's car for Miles, 21, and Michael "Buzz" Davis, 20, the alleged triggerman in the murder.
Miller and a third Alabama basketball player, Jaden Bradley, neither of whom are facing charges in the case, were both at the scene of the incident, according to police testimony, which began with Miles and Davis trying to make advances on Harris, who told them she had a boyfriend and wasn't interested.
Her boyfriend, Cedric Johnson, got involved in the back and forth, and things "got elevated," according to the testimony from Culpepper.
Vehicles belonging to Miller and Bradley were blocking the path of the Jeep that Harris, Johnson and her cousin, Asia Humphrey, were in.
According to Culpepper, Miles and Davis walked to Miller's car to retrieve something, believed to be the gun, from the back seat, after Miles had texted Miller.
Davis then approached the Jeep and began firing, getting off at least eight shots, striking Harris, 23, in the face.
Attorneys for Miles and Davis, who was struck in the shoulder by return fire from Johnson, are claiming their clients shot in self-defense.
The two remain held without bond in the Tuscaloosa County Jail.
Alabama coach Nate Oats said Tuesday that the program was aware of Miller's link to the case, that the program has been "fully cooperating with law enforcement the entire time," and that the "whole situation is sad."
"Can't control everything anybody does outside of practice. Nobody knew that was going to happen," Oats said. "Brandon hasn't been in any type of trouble, nor is he in any type of trouble in this case. Wrong spot at the wrong time."
Miller, a freshman, has not missed a game since the Jan. 15 murder, and is averaging 18.7 points and 8.0 rebounds per game.
Bradley, also a freshman, has also not missed a game since the murder, and is averaging 7.9 points and 3.5 assists.