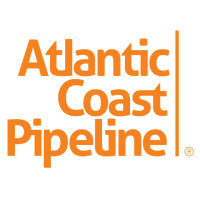 Moms Clean Air Force and its colleagues hosted a telephone press conference Friday to discuss Virginia's version of the Standing Rock Sioux of North Dakota, who have given voice to water and land rights threatened by U.S. pipelines.
While not a question of the rights of an indigenous people, today's participants discussed the proposed destruction of an historic African-American Freedmen community that is one of the founding agricultural communities of colonial America, in order to make way for the Atlantic Coast Pipeline (ACP). The press conference hoped to reveal once more who exactly bears the true economic and health costs of the fracked gas industry's rush-to-build pipelines.
In Union Hill, Buckingham County, VA, the ACP needs a special use permit to build a gas compressor station, one of the largest ever proposed, to intersect with the existing Transco Pipeline right in the middle of a densely clustered rural agricultural community. This former plantation neighborhood is dotted with hundreds of slave burials and cemeteries, two historic black churches, farmlands and homes still owned by descendants of Freedmen.
According to Dr. Lakshmi Fjord, "There are two historic African-American churches – Union Hill Baptist and Union Grove Missionary Baptist – within close distance to this proposed industrial facility. Union Hill began as a brush arbor church, the only form of church allowed to slaves before Emancipation. Each has extensive graves of former slaves and their descendants, who still live in Union Hill, or move back to retire. All of that rich history from the 1700s onwards is in jeopardy."
This compressor station, the only one proposed to span the state of Virginia, the ACP cannot move forward as planned without this permit.
Many citizens of Buckingham County are not on board because of known harms associated with compressor stations and lack of protections in this permit language.
Joseph Jeeva Abbate states: "Dominion's request for a Buckingham County compressor station Special Use Permit fails to account for the risk of adverse impacts on communities near the proposed compressor station. Construction and operation of this proposed natural gas compressor station, will adversely affect adjacent rural communities, including the Satchidananda Ashram -Yogaville community and other surrounding communities in Buckingham County."
The Planning Commission soon has to make a recommendation to the Board of Supervisors regarding Dominion's application to build a heavy industrial compressor station and facilities that include three gas storage tanks, a metering station, and transmission tower in an A1 agricultural zoned district.
Dr. Irene Leech said: "I am trying to keep my family's 100+ year old farm business operating for future generations. Our property is less about four miles from the compressor station and is proposed to be bisected by the pipeline.  I am especially concerned about safety and oversight.  Our safety. The safety of our property, our livestock. Children.  The proposed requirements for the special use permit do not provide safety or oversight."
Chad Oba went on to conclude: "Recent independent scientific studies of compressor stations in operation even 1/4th the size of this one ACP proposes for Buckingham County document many serious medical conditions caused in people and animals living nearby from routine air emissions and blowdowns."
The desires, needs, historical values and health impacts on citizens, should take precedence over any activity requesting permission to have such an impact. The historical value of Buckingham County is worthy of protection, and so is the health and future of every single citizen of Buckingham County. This is their life, their children's lives, their town, their legacy, they should have the right to protect and maintain it.