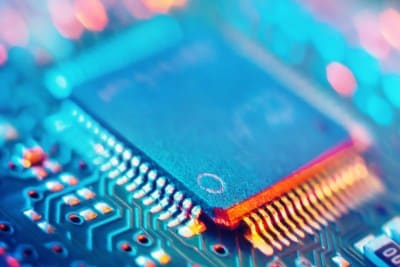 The Creating Helping Incentives to Produce Semiconductors (CHIPS) for America Act passed the U.S. Senate with a 64-33 vote on July 27.
Originally introduced by Rep. Michael McCaul of Texas in June 2020, CHIPS for America will establish investments and incentives to support the manufacture of semiconductors in the United States, as well as research, development and supply chain security.
"It's been more than two years since I first began sounding the alarm about the need to reduce our reliance on other nations and safeguard our national security by bringing semiconductor production back to the U.S.," Sen. Mark Warner, chair of the Intelligence Committee, said in a press release. "Since then, we've seen the consequences of semiconductor shortages all the way up the supply chain and down to consumers, who have faced rising costs across goods – from vehicles to electronics. While we still have a lot of work to do to boost U.S. competitiveness with China, the Senate passage of this legislation represents an important step in bringing back American manufacturing, shoring up U.S. innovation and reducing costs for families. I urge my House colleagues to act like our economy and national security depends on it, and send this bill to the President's desk without delay."
Sen. Tim Kaine voted for the legislation, which will provide $157 billion of support for chips production and research in the U.S.
"Increasing chips manufacturing in Virginia and throughout America is a win-win-win for job creation, our national security, and lowering costs — all while helping us outcompete China," Kaine said in a press release. "America has a lot to gain with this bill not only because it'll strengthen our manufacturing economy but also because it'll boost our many great research institutions. I'm glad we took this step forward today and won't give up in the fight to build on this momentum to make our economy even more competitive."
In 2022, the U.S. produces only 12 percent of semiconductor chips, which are necessary for vehicles, laptops, smartphones, televisions, LED lightbulbs and washing machines. East Asia leads production with 75 percent of the world's chips.
Semiconductor chip supply chain challenges have hindered America's ability to build vehicles and created higher prices for vehicles and other goods. "Today's shortages indicate how catastrophic future chip shortages could be for America's economy, technological competitiveness and military capabilities," a press release stated.
CHIPS for America will "create a resurgence in American chips manufacturing to protect America from the threat of future chip shortages by offering private companies a tax credit for investments in domestic chips manufacturing facilities and making $52 billion in funding available for chips researchers and manufacturers so they can make more chips in America."
The legislation will also allow $81 billion in funding for the National Science Foundation in the next five years, including $20 billion for the first-of-its-kind NSF program to accelerate domestic development of national and economic-security critical technologies such as artificial intelligence, quantum computing, advanced manufacturing, 6G communications, energy and material science.
CHIPS for America will provide $13 billion to invest in America's Science, Technology, Engineering and Math (STEM) workforce by supporting STEM education through scholarships, fellowships and traineeships.
The Regional Innovation Engines will receive $11 billion to advance multidisciplinary and collaborative research, and development in key technology focus areas at institutions of higher education, nonprofit organizations, civil society organizations and industry firms in relevant sectors.
U.S. Rep. Abigail Spanberger also voted in support of CHIPS for America on Wednesday.
"The U.S. Senate has voted to make urgent and necessary investments in America's economy, workforce and national security," Spanberger said in a press release. "But if the U.S. House now delays in moving this bipartisan legislation to the President's desk, we will jeopardize critical investments in Virginia's semiconductor industry — and we will risk letting the Chinese Communist Party get the upper hand in this global economic competition."