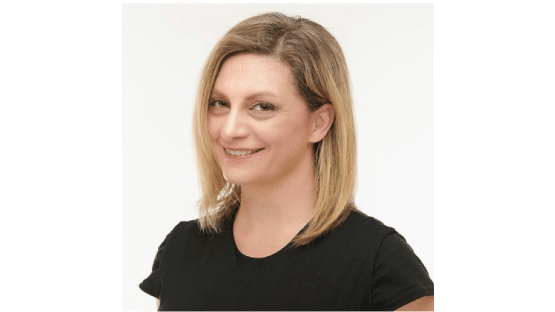 A Charlottesville mother of two is in jail after traveling to Northern Virginia to participate in the sexual abuse of a thankfully fictitious 8-year-old girl.
Eleanor Beaumont Hunton Hoppe, 45, of Charlottesville, has been charged with distribution of child pornography, enticement of a minor and attempted transportation of a minor with attempt to engage in sexual activity.
Hoppe, who has pleaded not guilty to the charges, faces the possibility of life in prison if convicted.
The case against her begins with Hoppe, a UVA alum, mother of two school-age girls and the ex-wife of Joel Hoppe, a magistrate judge in Charlottesville, making contact with an undercover officer on a fetish website in February, according to court documents, reportedly telling the officer that she was a mother and that she wanted to talk about "taboo parenting."
The officer said he had an 8-year-old daughter, and over the course of three weeks in February and March, the two communicated on an encrypted app about introducing the nonexistent daughter to sexual activity, with Hoppe sending videos and images to the officer of young girls being sexually abused.
The two eventually agreed to meet at a hotel so that they could sexually abuse the officer's daughter together.
When she arrived at the hotel, in Warrenton, Hoppe was arrested.
Hoppe, according to court documents, tried to explain away her presence at the hotel by saying she was trying to prevent the girl mentioned in the chats from being abused, but she admitted that she hadn't reported the abuse to law enforcement, and a search of Hoppe's vehicle turned up items including a sexual lubricant.
Hoppe listed on her LinkedIn profile that she had worked for nearly two years as director of events and corporate partnerships at Big Brothers Big Sisters of the Central Blue Ridge in Charlottesville.
The nonprofit issued a statement on its past employment of Hoppe on Thursday.
"We are deeply saddened to hear of the report involving an individual who formerly worked with our organization. Our thoughts are with the individuals and family whose lives have been affected," BBBS said in the statement. "Upon learning of the charges, our organization proactively reached out to law enforcement officials to share Ms. Hoppe's employment history with our organization.
"The safety and well-being of the children we serve is our highest priority," the statement continued. "We operate under stringent child protection guidelines that were developed in collaboration with national experts, including the Centers for Disease Control and the National Center for Missing & Exploited Children. Our national standards reflect industry best practices in child protection and require extensive staff and volunteer screening, ongoing training and careful monitoring."
Hoppe also worked for two years as a victim-witness advocate for the Office of the Commonwealth Attorney in Richmond, where she "offered resources and referrals to victims of domestic violence, sexual assault, and violent crimes," according to her self-generated bio on LinkedIn.
She also listed on her LinkedIn profile a one-year stint at ReadyKids in Charlottesville, where she served as an "early learning specialist" and was "in charge of all early learning playgroups in WestHaven, Friendship Court, and Greenstone," according to her bio, and short tenures at the University of Virginia, the Center for Inquiry and College Aid Pro.