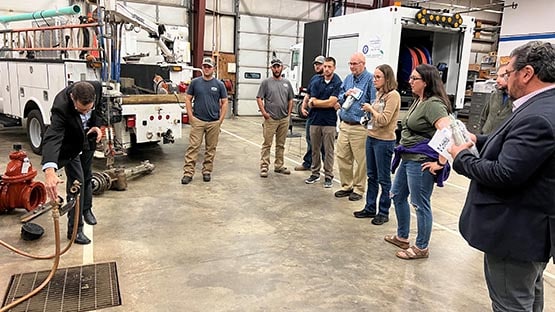 The Charlottesville Police Department is currently accepting applications for its Community Police Academy offered this fall.
The Community Police Academy provides experiential training on the daily operations and functions of the Charlottesville Police Department. Classes are taught by members of CPD, including Chief Michael Kochis, command staff and detectives and officers from specialty units.
Topics covered in the program
Introduction and overview of the department
Patrol
General investigations
Forensics
Role of Commonwealth's Attorney office
Traffic unit
Recruitment and hiring/accreditation
Emergency Communications Center (911)
Internal affairs
Emergency response unit
Firearms/Use of force
K-9
The deadline to apply is Oct. 6 at noon.
The application is available online. Completed applications may be submitted by email to [email protected]
For more information, contact Sgt. Eric Thomas at (434) 970-3604.