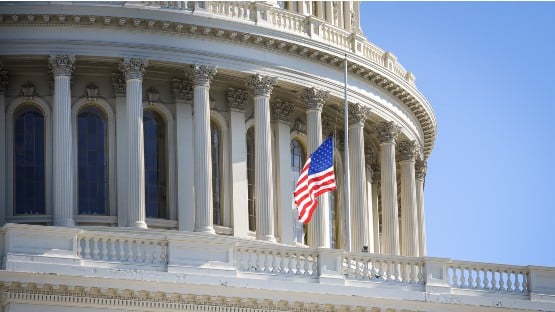 Abigail Spanberger is continuing her bipartisan push to ban members of Congress from trading individual stocks.
Spanberger's TRUST in Congress Act – the acronym spells out Transparent Representation Upholding Service and Trust – would make sure members of Congress cannot use their positions to unethically inform investment decisions, influence the value of their existing investments, or contribute to greater distrust between the American people and their elected officials.
Members of Congress — as well as their spouses and dependent children — would be required to put certain investment assets into a qualified blind trust during their entire tenure in Congress, effectively banning them from trading individual stocks.
Spanberger (D-VA-07) and Chip Roy (R-TX-21) reintroduced their TRUST in Congress Act last month with the most original cosponsors it has ever received on day one. They originally introduced the bipartisan bill in 2020 — and they reintroduced it in 2021.
In a letter sent to House Committee on House Administration Chair Bryan Steil (R-WI-01) and Ranking Member Joe Morelle (D-NY-25), Spanberger called for the committee to schedule a hearing on proposals to reform stock trading practices in the halls of Congress.
"As you know, the Committee on House Administration held a hearing on reforms to member stock trading practices in April 2022," said Spanberger. "Unfortunately, the committee failed to hold a markup on potential legislation to bring to the House floor by the end of the 117th Congress. Since the committee's initial hearing, there has been additional reporting on suspicious trades by members of Congress and their spouses.
"We owe our constituents action — and the first step in the 118th Congress is for the Committee on House Administration to hold a hearing with good governance experts to reexamine proposals banning Members of Congress, their spouses, and their dependent children from trading individual stocks while in office. We must continue the momentum we saw last year across the political spectrum and within our districts to make reforms now," Spanberger said.