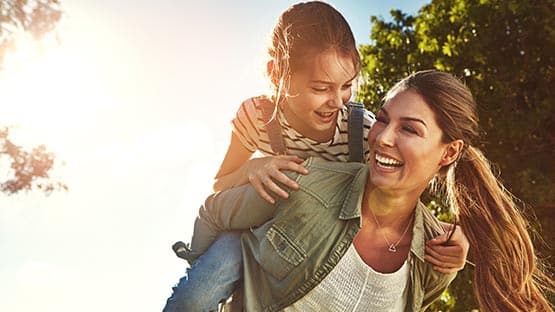 Big Brothers Big Sisters of the Central Blue Ridge has named Molly Jackson as interim executive director. Jackson currently serves as director of programs.
The current executive director, Athena Gould, will take on a new role as deputy director at Virginia Humanities.
Gould's final day at BBBS is Dec. 1.
"Athena has been a cornerstone of our organization for the past seven years, demonstrating an unwavering commitment to our mission of providing young people with access to caring mentors and positive experiences," said Board Chair Beth Morris. "Her impressive 15-year career in youth development, working with nonprofit organizations in both New York and Nevada, equipped her with the skills and experience necessary to drive our organization's growth and success."
During her tenure as the executive director of Big Brothers Big Sisters of the Central Blue Ridge, Gould made significant contributions to our community by strengthening a mentorship programs, expanding reach and fostering meaningful connections between young mentees and their mentors.
"Working with Big Brothers Big Sisters has been a highlight of my career. I've enjoyed watching our Littles grow and thrive," said Gould. "Thank you to all of our partners, donors and Bigs for loving on and supporting our incredible kids. BBBS is in great hands with Molly."
Gould's transition to this new leadership role reflects her ongoing commitment to growth and her dedication to making a positive impact in the nonprofit sector. She believes in the power of peer learning and is eager to collaborate with others to further her own development while benefiting Big Brothers and the broader community.
A native of Albemarle County, Jackson has been an integral part of the Big Brother Big Sisters family for almost 12 years. Molly's experience and dedication make her well-suited to lead our organization during this transitional phase. We have full confidence in her ability to maintain our commitment to our mission and continue the important work we do.
The board will conduct an executive search to fill the permanent vacancy role of executive director.
"We, at Big Brothers Big Sisters of the Central Blue Ridge, wish Athena the very best in her new role at Virginia Humanities and are confident that she will continue to make a significant impact in her new capacity," said Board Member Alex Bryant. "We also look forward to seeing the lasting positive impact her experience and leadership will have on our organization and the communities we serve."
For more information about BBBS, visit www.blueridgebigs.org