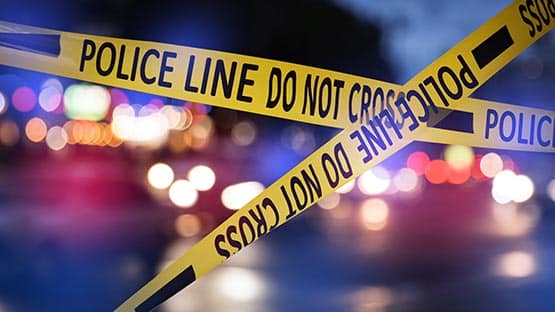 An Augusta County man wanted in two related incidents involving domestic violence reportedly shot himself during a traffic stop in West Virginia on Monday, and sustained life-threatening injuries.
The man, Oather Carl Puffenbarger Jr., is being treated for the injuries at a local hospital in Grant County, according to a report late Monday night from the Augusta County Sheriff's Office.
Puffenbarger reportedly confronted his estranged wife at 3:45 p.m. Sunday in the Deerfield area in the western part of Augusta County, and after she was able to get away and call 9-1-1, he stole the keys to her vehicle and left the scene, later turning up at another residence where he confronted two family members.
According to the ACSO, Puffenbarger blocked the family members with his vehicle, ordered the driver out of the vehicle at gunpoint, then immediately shot into their vehicle.
The two males, who were armed, exited the vehicle, and returned fire at Puffenbarger.
Puffenbarger was stopped by authorities in Grant County between 2:30 p.m. and 3:30 p.m. Monday, and during the stop, he reportedly shot himself.