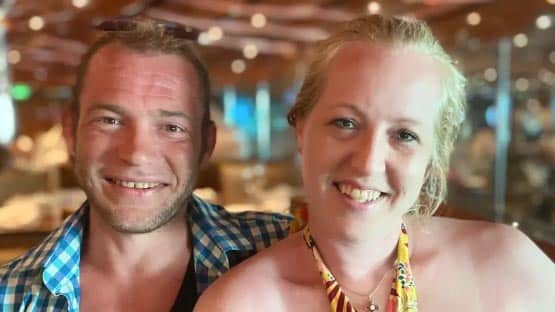 Update: Wednesday, 10:35 p.m.
The U.S. Coast Guard reported one hour ago that it has suspended the search for Augusta County resident Ronnie Lee Peale Jr.
According to the Coast Guard, Peale "went overboard from a cruise ship 186 miles east of Jacksonville, Fla."
The Coast Guard reported that it searched more than 5,171 square miles but did not locate Peale.
Coast Guard assets involved in the air and water search included:
Air Station Clearwater HC-130 Hercules aircrews
Coast Guard Cutter Escanaba (WMEC 907) crew
Air Station Elizabeth City HC-130 Hercules aircrew
Air Station Miami HC-144 Ocean Sentry crew
"The Seventh Coast Guard District dispatched multiple search and rescue assets as soon as we were notified of the missing person. Our command center watchstanders provided search patterns to cutter crews and air crews who actively searched from Monday through Wednesday evening," said Lt. Cmdr. Christopher Hooper, Coast Guard District Seven search and rescue mission coordinator.
"The decision to suspend the active search efforts pending further development is never one we take lightly," Hooper said. "We offer our most sincere condolences to Mr. Peale's family and friends."
—–
An Augusta County man is missing and presumed dead after going missing on a Carnival Magic cruise to the Bahamas – a trip to celebrate his significant other's birthday.
Ronnie Lee Peale Jr., 35, of New Hope, went missing Monday at 4:10 a.m.
According to Fox News Digital, the security video shows Peale "leaning over the railing of his balcony and falling into the water at 4:10 a.m. on Monday."
A spokesperson for Carnival Cruise Lines said Peale was reported missing by his companion late Monday afternoon.
Rescue crews from the U.S. Coast Guard continue to search for Peale by air and water off the coast of Jacksonsville, Fla., but he has not been found.
The cruise ship returned to the Port of Norfolk yesterday.
His companion (also named as his fiancée or wife in some media reports), Jennilyn Blosser, of Crimora, started a GoFundMe page Tuesday to raise funds for "funeral expenses." She described herself in the fundraiser as "Ronnie's Lover."
Blosser's profile picture on social media was updated on Monday showing a photo of her with Peale, presumably from the cruise.
Blosser reported on the GoFundme page that his body "has not been recovered."
"Please keep our family in your prayers and thanks for your support. This was Ronnie's first cruise and thankfully he had a great time and made plenty of friends. He is our social butterfly that was always on the move and loved to make friends with everyone," Blosser wrote. "The cruise was definitely a place he enjoyed.
"I never could of imagine something like this could happen," she wrote. "Devastated to say the least."
In a social media post about the incident on the Carnival Magic's social media account, one person commented that "his mom is still holding out hope."
Another person questioned why Blosser set up a GoFundMe fundraiser so quickly after the incident for funeral expenses when Peale still could be found alive. The fundraiser brought in more than $1,000 before it was shut down.
The U.S. Coast Guard reported Wednesday afternoon that "crews are actively searching for the 35-year-old man off Jacksonsville. The total area searched by Coast Guard crews is 5,000 square miles and over 40 hours of rescue search hours."