Top News
Atlantic Coast Pipeline construction to continue in spite of court order?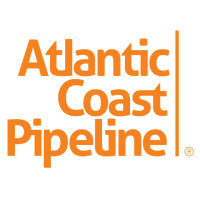 Construction on the Atlantic Coast Pipeline is apparently moving forward, after the Fourth Circuit Court of Appeals vacated a permit issued by the U.S. Fish and Wildlife Service for the project in a ruling last week.
Atlantic Coast Pipeline LLC on Tuesday submitted a response to a Federal Regulatory Energy Commission request for more information after the court ruling. The FERC had requested documentation that specifically identifies the habitat areas that will be avoided with respect to the species listed within the U.S. Fish and Wildlife Service's Incidental Take Statement and confirmation of ACP's commitment to avoid construction in these areas.
According to a statement from Dominion Energy, the response identified areas that developers are committing to avoid until a revised Incidental Take Statement is issued, including 21 miles of territory in West Virginia and an additional 79 miles in Virginia.
Dominion Energy is one of four energy companies involved in Atlantic Coast Pipeline LLC – along with Duke Energy, Piedmont Natural Gas and Southern Company Gas. The Atlantic Coast Pipeline is a proposed 600-mile underground natural gas transmission pipeline stretching from West Virginia through Virginia into North Carolina.
"As we have said repeatedly, the court's action only affects those areas of pipeline construction where endangered species or their habitats may be present," read the statement, from Jen Kostyniuk, director of Dominion Energy communications. "The Incidental Take Statement has no direct effect on the route or other required permits. It simply removes the shield that protects against an otherwise unlawful take, and for that reason, we will avoid any activities in any areas identified by USFWS that would be likely to adversely affect any of the listed species."
In the statement, Dominion asserted that it "will continue to move forward with construction as scheduled," though Greg Buppert, a senior attorney at the Southern Environmental Law Center, questions how that can be the case.
"No argument or map from Dominion and Duke Energy can remove the liability of undertaking construction without a valid permit from the Fish and Wildlife Service," Buppert said. "This permit is a mandatory condition for three major federal permits held by ACP developers. If FERC looks the other way and grants this request to Dominion and Duke, it is rewriting its own permit on the fly."
Dominion's position is that the next step in the process is coordinating with the U.S. Fish and Wildlife Service, "who we expect will revise the Incidental Take Statement to provide limits that are more specific for certain species and address the concerns raised by the court."
"While we do not have a specific date when the revised Incidental Take Statement will be prepared, we note that ACP has conducted extensive survey work for all six species over the past four years and we believe there is a robust record on which to resolve this matter in an expedited manner," Dominion said in its statement.