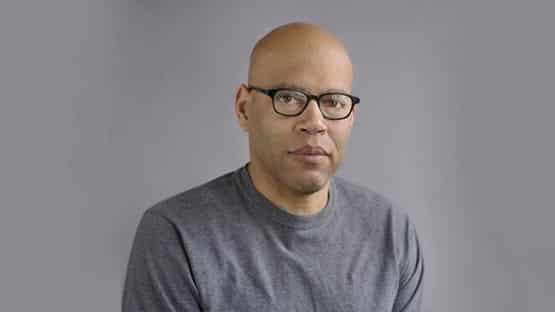 Mary Baldwin University will host artist and filmmaker Kevin Everson on March 22 at 7 p.m.
Everson's appearance is part of the 2023 Firestone Lecture in Contemporary Art and will be held in Francis Auditorium.
Everson is the director of the University of Virginia studio art program.
The filmmaker, 58, has earned widespread acclaim for what New York's Andrew Kreps Gallery calls his "depictions of the everyday lives of Black people without enforcing any kind of specific representation."
The bulk of Everson's 200-plus film oeuvre is made up of documentaries that peer deeply into working-class communities similar to the one he grew up in in Mansfield, Ohio. Works cover a broad range of subjects from the generational effects of lost family photos and heirlooms in the wake of a 1970s Mississippi flood, to the contemporary legacy of Black families in Michigan whose relatives migrated north after the Civil War, to the unfolding of democratic processes in a historic Black community during the 2016 presidential election. All are shot using 16mm film.
"[Kevin's] filmic fables articulate the profound within the ordinariness of everyday life … approaching race, sexuality, and economic circumstances with a poetic yet unflinching eye," wrote Whitney Museum of American Art curator and art historian Chrissie Iles in a 2011 review of a mid-career retrospective. "Adopting the stance of an observer, his interest in labor has both a political and a formal aspect, exploring the relationship between the human body and the materiality of the labor it performs as both an expression of class and identity, and as a performative gesture."
Everson's films have been shown around the world at major festivals like the Berlin Film Festival, Sundance, Oberhausen Film Festival, Toronto International Film Festival, New York Film Festival, and many others. His work has been recognized with numerous awards, including a Guggenheim fellowship, National Endowment for the Humanities fellowship, American Academy in Rome Prize, Herb Alpert Award and more.
The event is free and open to the public.
The annual Firestone Lecture was initiated through the generosity of Ray A. Graham III to honor the creative work and accomplishments of Susan Paul Firestone '68.