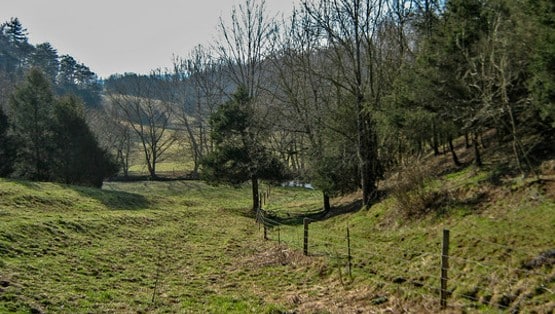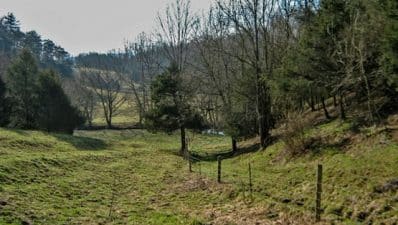 USDA's Natural Resources Conservation Service (NRCS) is accepting applications for its Agricultural Conservation Easement Program.
Funding is available 27 Virginia cities and counties for fiscal year 2023 and is provided by the Inflation Reduction Act of 2022. Applications seeking funding must be for Wetland Reserve Easements (WREs) and include at least one core Climate-Smart Agriculture and Forestry (CSAF) conservation practice or activity that improves soil carbon, reduces nitrogen losses, or reduces, captures, avoids or sequesters carbon dioxide, methane or nitrous emissions associated with agricultural productions. Facilitating practices or activities need to implement the core practice may be included.
Applications will be accepted through March 17, 2023, and all applicants must have farm records established with USDA's Farm Service Agency (FSA). Advance payment options are available for historically underserved producers.
ACEP-WRE applications must include Form NRCS-CPA-1200 (Conservation Program Application and the deed to establish land ownership. The complete list of CSAF conservation practices and activities are available by following this link. Detailed maps of WRE prioritization areas are available here.
Virginia NRCS' IRA focus for FY23 will include, but will not be limited to:
Improving energy efficiency of stationary equipment and facilities on agriculture operations to reduce energy use.
Increasing total carbon stored in soils and/or perennial biomass to reduce atmospheric concentrations of carbon dioxide and enhance carbon sequestration.
Virginia NRCS pays 95 percent of the land's fair market value (FMV) determined by an individual appraisal on permanent easements. Most governmental units in Virginia have a maximum Not to Exceed (NTE) rate of $5,000 per acre, except for the following:
These 18 counties within the Chesapeake Bay drainage area have a NTE rate of $16,000 per acre: Albemarle, Augusta, Clarke, Culpeper, Fauquier, Frederick, Greene, Henrico, James City, Loudoun, Madison, Mathews, Orange, Page, Prince William, Rappahannock, Rockingham, Spotsylvania, Stafford and Warren.
The two cities surrounding the Great Dismal Swamp have a NTE rate of $7,100 per acre: Suffolk and Chesapeake.
Another 12 counties in the Lower Rappahannock River basin have a NTE rate of $16,000 per acre: Lancaster, Middlesex, Essex, Richmond, Westmoreland, King George, Caroline, Stafford, Spotsylvania, Culpeper, Fauquier and Rappahannock.