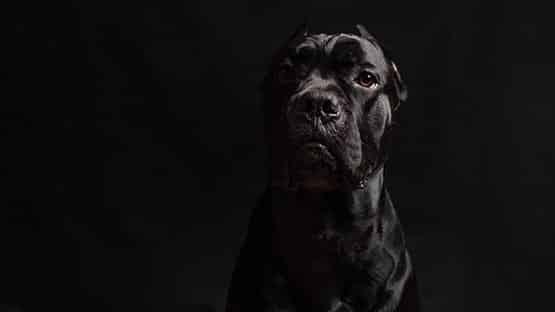 Animal Wellness Action applauded federal authorities for making 21 arrests in a major, multi-state dogfighting and narcotics trafficking ring centered in Indiana.
Law enforcement officers on Aug. 31 conducted sweeping raids at 25 locations leading to the arrests.
"Dogfighting is a horror, and the people who engage in it tear at the fabric of a civil society," said Wayne Pacelle, president of Animal Wellness Action. "We have a federal law against dogfighting and cockfighting for a reason, and it's been exercised to make our communities safer for animals and people. We applaud the network of federal law enforcement agents, including prosecutors, who put the federal law to work and apprehended these perpetrators of cruelty and mayhem."
Animal fighting is typically bound up with illicit gambling, narcotics trafficking, money laundering and other crimes, and this case underscores that regular correlation.
"If law enforcement wants to crack down on a wide range of crimes in the community, make a cockfighting or dogfighting bust," said Pacelle. "These are venues where a cluster of people committing a wide range of crimes assemble."
The FIGHT Act
Animal Wellness Action is working with Sen. John Kennedy and Rep. Troy Carter to advance the FIGHT Act in Congress.
The authors of the Fighting Inhumane Gambling and High-Risk Trafficking Act, S. 1529 and H.R. 2742, hope to include the provision as an amendment to the Farm bill. Both pieces of legislation were driven by concerns for the barbarism of animal fighting, other criminal behavior commingled with it and disease threats to poultry posed by transporting fighting roosters.
The FIGHT Act, amending Section 26 of the Animal Welfare Act, would enhance the enforcement opportunities by banning simulcasting and gambling of animal fighting ventures; halting the shipment of mature roosters (chickens only) shipped through the U.S. mail (it is already illegal to ship dogs through the mail); creating a citizen suit provision, after proper notice to federal authorities, to allow private right of action against illegal animal fighters; and enhancing forfeiture provisions to include real property for animal fighting crimes.
More than 275 organizations, businesses, and agencies have endorsed the FIGHT Act.
Report animal fighting
Animal Wellness Action provides rewards of $2,500 to individuals who report animal-fighting crimes that result in an arrest and conviction. Reports may be made to [email protected].