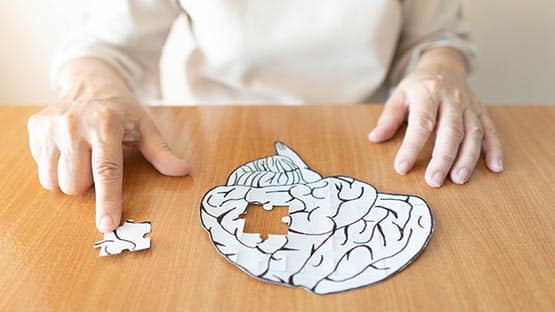 Advocacy organizations have accused the Centers for Medicare and Medicaid Services of discrimination against people with Alzheimer's due to a decision to limit treatments for those living with the disease.
Voices of Alzheimer's, an advocacy organization led by people affected by cognitive diseases, is disappointed that coverage of monoclonal antibodies remains limited despite calls to change the policy.
Voices of Alzheimer's said the policy demonstrates discrimination by the U.S. Department of Health and Human Services and CMS against people with Alzheimer's, as CMS provides coverage for all FDA-approved drugs except for this specific class of treatments.
The Alzheimer's Association issued a statement saying it is "appalled that the Biden Administration is extending its unjust decision to deny access to FDA-approved treatments for people living with Alzheimer's – a fatal disease."
"CMS' role is to provide health care coverage. Their role is not to stand between a patient and a doctor when deciding what FDA-approved treatments are appropriate," said Joanne Pike, DrPH, Alzheimer's Association president and CEO.
"Each day matters to someone living with early-stage Alzheimer's disease when it comes to slowing the progression of this disease," said Pike. "CMS's policy to block access to these treatments eliminates people's options, resulting in continued irreversible disease progression and contributes to greater health inequities."
CMS declined to change its policy in the face of evidence regarding new treatments and in the face of outcry from the patient advocacy community and support from more than 72 bipartisan Congressional leaders and 20 U.S. Senators.
"We believe that CMS is standing by the decision to deny medically necessary care because they want to control costs," said Jim Taylor, President and CEO of Voices of Alzheimer's. "CMS is denying access in a way that particularly affects people who are already facing other systemic disadvantages."
Each day that treatment access is delayed by Medicare, an estimated 2,000 people transition from mild to more advanced stages of Alzheimer's, experiencing the devastating symptoms of cognitive decline and also becoming ineligible for treatment according to FDA guidelines, said Voices of Alzheimer's.
"As a person living with Alzheimer's, I am astounded and infuriated CMS would keep Medicare beneficiaries from receiving treatment," said Terrie Montgomery, a founding board member of Voices of Alzheimer's. "The advances we have seen in new treatments have given us hope. I feel like CMS is taking away part of my life."
Related stories
Alzheimer's disease drug shows positive clinical trial results
Alzheimer's advocates launch new non-profit to give patients and caregivers a voice
Tips to plan for financial challenges for Alzheimer's, dementia diagnosis
Alzheimer's advocates want police recruits to receive dementia training
Holiday gift ideas for those living with Alzheimer's and their caregivers
Tips to help families of people with Alzheimer's navigate the holiday season