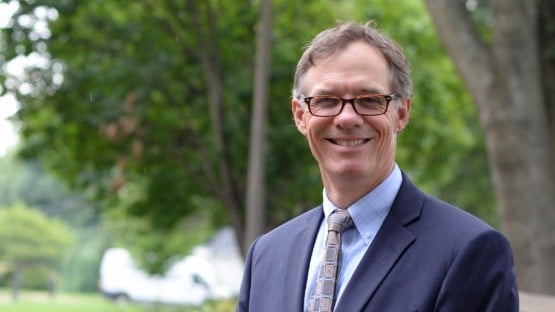 Former Waynesboro City Manager Doug Walker, who has been working in Albemarle County local government since 2013, is retiring in August after 33 years in local government.
Walker served as the city manager in Waynesboro from 2003-2008 and moved on to serve as the county administrator in Shenandoah County before being named assistant county executive in Albemarle County in 2013, and later being bumped up to deputy county executive in 2015.
In his 10 years in Albemarle County government, the Appalachian State alum oversaw the establishment of Albemarle's first economic development office and the development of a countywide Economic Development Strategic Plan, and served as the point person in county government for Housing Albemarle and the county's Comprehensive Plan update.
"My career in local government management has been highly rewarding both personally and professionally," Walker said. "The last 10 years, dedicated to serving Albemarle County, has been especially satisfying and which I will forever regard as an exceptional career capstone. While I have been fortunate to work with many dedicated elected and appointed public servants throughout the years, the level of care for community, compassion for people, and commitment to public service I have experienced here in Albemarle County, from staff and from board members, has been extraordinary. I will dearly miss being part of this team."
Walker's retirement is effective Aug. 1. The county government will begin the recruitment process for a successor in the coming weeks.
"I join all Albemarle County staff in congratulating Doug Walker," County Executive Jeff Richardson said. "Doug's breadth of knowledge in Virginia local government is truly remarkable. Our organization has been so fortunate to have Doug for the final ten years of his career. His ability to adjust on the fly in almost any situation, with a focus on true organizational and community problem-solving and improvement, is rare. He leads by example, making all of us better."
"Doug Walker set the gold standard for public service," said Donna Price, Chair of the Albemarle County Board of Supervisors. "Our community has benefited beyond measure from his commitment in so many areas and, in particular, housing. His care and compassion for everyone is a goal to which we should all aspire."