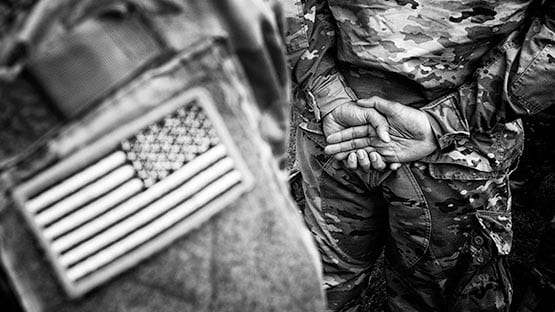 A case involving a Virginia soldier will impact how millions of servicemembers access GI education benefits.
Bronze Star recipient James Rudisill used his Montgomery GI Bill benefits to complete his undergraduate degree and return to the U.S. Army as a commissioned officer.
Following his third tour, Rudisill was accepted into the Yale Divinity School, with a goal of returning to the armed forces yet again, this time as a chaplain.
The Department of Veterans Affairs denied Rudisill his Post 9/11 GI Bill benefits, despite the fact that veterans with multiple requisite periods of service, like Rudisill, can earn up to 48 months of educational benefits.
The decision by the VA was overturned by multiple courts, but the en banc U.S. Court of Appeals for the Federal Circuit ultimately upheld the VA's decision.
If this decision were to be upheld, it would rob thousands of veterans of the GI benefits they earned while serving their country in Iraq and Afghanistan.
Virginia Attorney General Jason Miyares is leading a bipartisan coalition of the attorneys general of 33 states and the District of Columbia in asking the Supreme Court of the United States to hear the case.
"Veterans like James Rudisill represent the very best of America and of Virginia," Miyares said. "But rather than support his desire to find new ways to lay his life on the line and serve his country, the Federal Circuit took away both James Rudisill and thousands of other post 9/11 veterans' GI education benefits. Over 700,000 veterans live in the Commonwealth of Virginia. This decision actively hurts veterans' reentry into civilian life and deprives them of earned benefits."