The ACLU of Virginia applauds federal guidance released yesterday by the U.S. Departments of Education and Justice to assist schools in administering discipline in a nondiscriminatory way and to provide alternatives to overly punitive school discipline practices.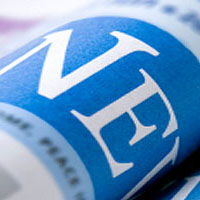 "We are pleased to see the guidelines," said ACLU of Virginia Executive Director Claire Guthrie Gastañaga, "and encourage state and local school officials in the Commonwealth to apply them in resolving this issue in Virginia."
A 2012 study by The Civil Rights Project at UCLA ranked Henrico County Schools as third in the nation in the percentage of male, African-Americans with disabilities suspended annually (91.7 percent).  The findings show that disciplinary disparities are a serious problem in Virginia.
"In 2013, Henrico County Schools reported that they have reduced their use of out-of-school suspensions significantly," continues Gastañaga.  "Still, African-American students, who only make up 37 percent of the student body, account for more than 75 percent of those.  That is truly alarming."
"With the rise of law enforcement in our schools, the proliferation of zero-tolerance policies, and the misuse of suspensions and expulsions, the Commonwealth's discipline policies are pushing children, disproportionately students of color and students with disabilities, out of school.  Using these federal guidelines, we will strongly advocate for all Virginia school districts to end misguided, discriminatory school discipline policies," said Gastañaga.
This guidance makes it crystal clear that all school divisions have an obligation under civil rights laws to be proactive in identifying and eliminating disparities in school discipline, and provides examples of best practices so that they can easily implement positive alternative practices.
Though the guidance does not call for the elimination of law enforcement or school resource officers (SROs) in schools, it does provide important guiding principles for their proper role with respect to discipline. This includes improved training and a clear delineation of roles so that officers are not responsible for handling minor discipline.
"The ACLU of Virginia has long-advocated for an end to the school-to-prison pipeline.  Considering the evidence in counties like Henrico, it is time to take action and give all students a true chance at a prosperous future," concluded Gastañaga.
The full guidance is available at http://www.ed.gov/school-discipline.