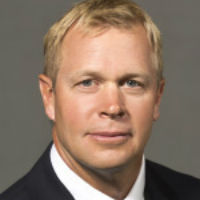 UVA football coach Bronco Mendenhall talks with reporters on the weekly ACC Teleconference.
COACH MENDENHALL: I think our team is improving, gaining momentum. Played a strong game against Louisville and looking to continue to improve and learn and grow versus Wake Forest, so anxious for the challenge.
Q. Do you feel like you learned anything new or different about your team last week?
COACH MENDENHALL: Sure. I'm learning something new every week in regards to my team. I think our execution is improving. I think their capability to handle more and more content within what we're — within our schemes, I think they are being able to handle more of that. I think they are gaining in confidence and I just think the collective is improving.
However, they are still learning to finish and they are still learning to win and so that just all became clear in the Louisville game.
Q. Do you feel like that was the best performance from your defensive line?
COACH MENDENHALL: I'm not sure if it was our best performance, but I think it was probably the most impact they have had in a game to this point.
Q. Why do you think that came to be?
COACH MENDENHALL: Well, I think a lot of is what we asked them to do in the game. Louisville's quarterback is a very good football player. Their offense is very explosive and so not only getting pressure on them but being able to handle scramble and the run game, more was asked because of the nature of the team. I think they played an integral part.
Q. I know coaches don't like to talk about moral victories, but does playing in a close game against Louisville do anything headed on the road against Wake Forest this weekend?
COACH MENDENHALL: I think that it just — I don't like moral victories, as well. I like looking at each game independent and I just think we played a good football team.
The team was a good team and is a good team, but I think our team just played a better game than we did the week before. And so that's what we really took away from it; that there was that improvement.
Q. At this point in the season, do you ignore the record or do you use it as a challenge going forward?
COACH MENDENHALL: I think it's a fair question. And I've really been of the first mind-set in the entirety of this experience so far, and I plan on keeping that consistent. We're focusing on staying in the present and improving with every repetition, not thinking about the future nor the past.
But just really working on what we can control, and that's the very next repetition or the very next choice we have to make. And so the answer to the question is ignoring the record and focusing on just what we can control on a daily and minute by minute basis.
Q. I wanted to ask you about playing a Wake team that has been one of the better ACC defenses, even against some powerful teams like Syracuse and Florida State, the problems they present and what they do very well that has allowed them to be successful.
COACH MENDENHALL: You speaking about Wake Forest's defense?
Q. Yeah, their defense has been one of the ACC's better.
COACH MENDENHALL: I think that they are personneled well. I had a chance to see them early in the year against Duke before this game, and I thought they played hard. I thought they were personneled well and I thought the scheme was strong.
So anytime you have effective personnel with the right motivation in the right scheme, then when that comes together, it can be very effective, and I think that's what's happening.
Q. Is there any Wake player that seems a particular danger or a guy that you have to cope with?
COACH MENDENHALL: You know, really when I do their defense, I think the effectiveness is the collective, not the individual, and I think that's the way with most defenses. So I would just say it the collective mind-set and performance, rather than a single player.
Q. Obviously Micah Kiser has been pretty consistent on the field this season and last, but I know you talked about wanting him to be a bit more of a vocal leader at the beginning of the season. How has he evolved as a leader or guy on the sidelines for you?
COACH MENDENHALL: No, he's evolved and matured in every way, and he's earned the chance for that, and so his voice is a credible voice. It's a voice of impact on our team. He steps up and is courageous and bold when he needs to be.
He's playing exceptional football week-in and week-out, and his voice is backed up by his actions and when he does speak, which is more frequently, but also more timely, I would say that's probably the most important thing is the timeliness of when he says what he says in terms of leadership is making an impact on our team. And what he says matters to our team and so I couldn't be happier with his growth, maturity and performance.
Q. Along those same lines, how much is Landan Word, how much can he benefit right now in his first year playing, playing next to Micah? I know you've been pleased with Landan the last two weeks, but how much of a benefit is that for him to be next to somebody so experienced?
COACH MENDENHALL: Oh, man, it's essential because Micah is not only communicating about what the opponent could be doing and whatever his keys and tips are prior to the play; he's also instructing Landan and telling him what to do assignment-wise.
So he's directing the defense and he's directing his partner on the inside, so he's pulling double duty and that's giving Landan a chance to perform and it's giving our defense a chance to perform.
Q. Obviously Zach has been banged up and Landan has come in. How are their games similar and different? Obviously one is more experienced than the other in terms of Zach and Landan, but what kind of benefits can you get from those two, and what are you liking right now from Landan?
COACH MENDENHALL: Yeah, so Zach gave us great experience and maturity and poise and execution. So there's a consistency that comes with Zach just through seasoned — through that of being a seasoned performer. What Landan gives is size and athleticism and burst and speed, but also the inconsistencies that come with that and lack of experience.
So there's strengths to both, and Landon's inconsistencies will become more consistent just through time and through playing with Micah, and we'll get Zach back at some point and I think we'll be better as a team because of it once we get them both able to play.