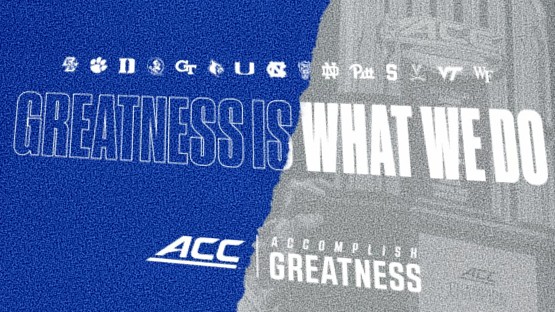 The ACC is launching a new marketing campaign built around the theme of, no, not, "We're third," the message that the commish, Jim Phillips, had offered up at last month's ACC Football Kickoff.
The new campaign is called Accomplish Greatness, the aim being to take the focus away from the awful PR spring and summer, with all the wrangling over the limited pot of money available to the member schools from the league's awful TV deal, and put it on success on the field and in the classroom.
"We're thrilled to announce Accomplish Greatness, which showcases the ACC's commitment to our student-athletes, coaches, and institutions by highlighting the league's successes across all areas of athletics, academics, community service and beyond," Phillips said, per a press release from the conference.
The campaign, developed by the marketing agency Wasserman and its creative agency, Laundry Service, will include TV and radio spots, social media creative, digital media promotion and school-specific campaign design assets for each member school.
Note: the press release puts Accomplish Greatness in all caps.
I don't do all caps.