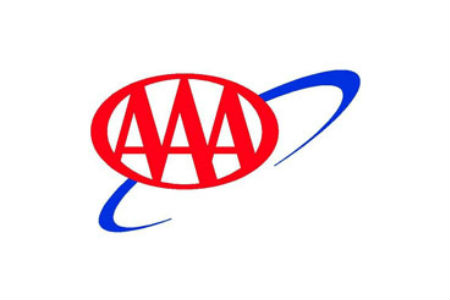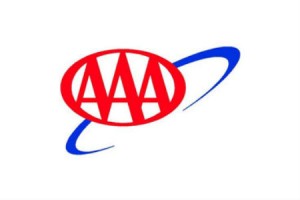 AAA commends Virginia legislators, who in one of their final actions before adjournment, sent  a strong message of disapproval to the few localities across the Commonwealth which operate speed enforcement programs not primarily for safety, but merely as a "revenue grab" to provide  major funding for their budgets.
In the state budget approved Thursday, that Governor Terry McAuliffe will now review, legislators reduced the amount of the speeding ticket revenue these local governments will be able to keep from their policing-for-profit revenue schemes by adjusting the existing budget formula. As a result, the town of Hopewell, with its "Million Dollar Mile" along 1.7 miles of Interstate 295, could see revenue decline by almost $275,000 annually in future years, according to language included in the budget.
The Hopewell Sheriff's Department has been operating an intensive and controversial speed enforcement campaign on a small stretch of I-295 that runs through its jurisdiction since 2007. The program has garnered as much as $2 million in annual revenue by using 11 or more deputies to patrol the area. Projected ticket revenue for 2014 is $1.7 million.
AAA does not believe that crash data supports the intense level of enforcement on the less than two mile stretch of interstate.  "It's clear to AAA, and apparently to a majority of legislators that the problem Hopewell is trying to solve with police is a financial one, not a safety issue," said Martha Meade, AAA Mid-Atlantic's Public and Government Affairs Manager.
In the past week, General Assembly budget conferees received over 17,000 emails from AAA Mid-Atlantic members and activists urging them to support an amendment that would reduce the financial incentive for these types of programs. AAA believes policing should be used for programs focused on public safety, and has long opposed the use of police for revenue-raising operations.
Motorists in Virginia also voiced their opinions in AAA Mid-Atlantic's 2014 poll where over two-thirds, 67%, said they believe laws are needed to better regulate speed enforcement programs in the Commonwealth. Within this group, 39% indicated that programs created primarily to raise money are unacceptable, and the remaining 28% said limits must be placed on the amount of money a local jurisdiction can raise by ticketing.
In 2012, the legislators approved language that reduced Hopewell's revenue by about $85,000 for the 2013 budget, Meade explained. "Unfortunately, that proved not to be a large enough disincentive to stop the practice. The amendment to the 2015 budget will cost Hopewell as much as $274,226.95, according to the General Assembly's projections.
"Lawmakers have made it clear that they are serious about curtailing policing for profit schemes in the Commonwealth," Meade said. "Having a larger percentage of funds returned to the Virginia's Literary Fund, where revenue from tickets written on state roads is generally deposited, should help balance the safety versus profit scale."
As for the safety of motorists, AAA's spokesman continued, "We most certainly do not want speeders to be allowed to fly through Hopewell endangering others. The amendment will continue to allow Hopewell to ticket dangerous speeding on I-295 yet the locality will simply collect a more appropriate level of revenue for its efforts."
"We do not condone speeding and motorists who speed should be ticketed," Meade continued. "If protecting the public's safety was Hopewell's motive, we would applaud the town for its efforts. Unfortunately strong evidence, including minutes from a Town Council meeting, indicates revenue considerations prompted the ticketing project, and that's unfair to motorists.
Excerpts from the Town council meeting minutes in 2007, when the City Council discussed setting up a speed enforcement scheme to enrich its coffers include:
How to ensure that the program operated under the "radar" so as not to be labeled as a "speed trap."
The possible "dramatic positive impact on local treasury" that Hopewell could create and the $2M revenue generated annually by the Emporia/Greensville program.
How "The City of Hopewell will realize in excess of $10,000 for some 20 man hours or so of work."
That two deputies could bring in between $500,000 and $1M in the first year.
That the cost of deputies' salaries would pay for themselves in the first 4-6 weeks of the program.
Comment that the program's, "Money is unencumbered for city to do with as they wish."
Closing comment that, "If there are serious problems with safety, perhaps they should be addressed at budget time."
Further, Commonwealth Attorney Rick Newman, in a 2012 interview with the Progress-Index, said that "when I met with [Hopewell City Attorney Tom] Mr. Lacheney, he told me that the I-295 project isn't about public safety, but that it is the city's cash cow."
In one recent year, Hopewell's deputies issued 14,778 traffic tickets just for speed-related offenses, which is more than half of the 24,863 traffic tickets issued for all offenses by Fairfax County Police. Fairfax is the state's most populous county, with almost 1.2 million residents, while Hopewell has an estimated population of just 22,200.
"AAA applauds the General Assembly's bold move to curtail revenue-raising ticketing, "Meade said. "We thank lawmakers for sending a strong message in their budget language. Clearly, the General Assembly agrees with AAA's position that law enforcement patrols on our highways should focus on safety. Now, we call on Governor McAuliffe to also approve this budget language and thus ratify this important message that policing should not be about profit in Virginia."