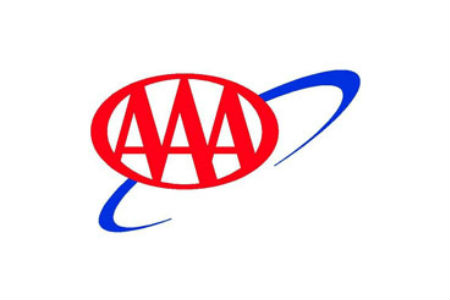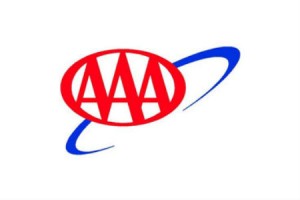 As predicted by AAA, the retail price at the gas pump continued to tick lower following the Independence Day holiday due primarily to lower crude oil costs as the situation stabilizes in Iraq.
The national average price for regular unleaded gasoline decreased to $3.59 per gallon Friday, down four cents from one week ago and the 21st consecutive day the national average has decreased.  Friday's average is eight cents lower than one month ago and eight cents lower than year ago prices.  The national average may continue to slide or remain flat, barring any geopolitical concerns, major hurricane or refinery disruptions.
Crude oil prices pressed higher Thursday, making a run at $104 per barrel overnight, spring-boarding off midweek lows that slipped below the $100 per barrel mark in intra-day trading for the first time since May 9.  The market was already seeing gains, but the downed Malaysian Air plane along with a stepped up Israeli offensive in Gaza gave the market another leg up.  The Malaysian jetliner crash did happen on the same day as tighter sanctions were imposed on Russia and that could have an impact on supplies and production. Libya is dealing with more fighting and protests and the expectation of increased exports has not materialized.  Gains were also supported by economic data from China and a large U.S. crude oil inventory drop.  Crude oil closed at $103.13 per barrel Friday, up more than two percent on the week, and has settled above $100 every closing since May 12.
The Energy Information Administration (EIA) noted in its weekly report that U.S. crude oil stocks dropped 7.5 million barrels, much larger than expected, to 375 million barrels.  Gasoline stocks rose by 200,000 barrels to 214.5 million barrels.  The four-week average gasoline demand figure dipped to 8.993 million b/d, holding below last year for the second week in a row. Mid-July gasoline demand last year struggled a bit, so four-week comparisons could soon flip back to growth.
"Stabilizing crude oil prices over the past few weeks have led to 'Christmas in July' for motorists at the gas pumps," said Jana L Tidwell, Public Affairs Specialist for AAA Mid-Atlantic.  "Motorists looking to take advantage of the peak summer driving season are enjoying relief at the pump, the lowest prices in three months that could continue into the coming weeks should crude oil prices stabilize and unforeseen circumstances remain at bay."
AAA predicted that drivers would pay relatively high prices this summer, ranging from $3.55 – $3.70 cents per gallon. The national average of gasoline at $3.59 per gallon (Friday) is the lowest since April 8.  Prices should continue to slide or remain flat in the near future, barring any geopolitical concerns, major hurricane or refinery disruptions.
CURRENT AND PAST GAS PRICE AVERAGES
Regular Unleaded Gasoline (*indicates record high)
 

7/20/14

Week Ago
Year Ago
National
$3.58
$3.62
$3.67
Virginia
$3.39
$3.43
$3.49
Charlottesville
$3.31
$3.33
$3.38
Norfolk Area
$3.47
$3.51
$3.58
Richmond
$3.35
$3.40
$3.49
Roanoke
$3.28
$3.32
$3.36
Crude Oil
$103.13

per barrel

(at Friday's close, 7/18/14)

$100.83

per barrel

(Friday 7/11/14 close)

$108.04

per barrel

(7/18/2013)