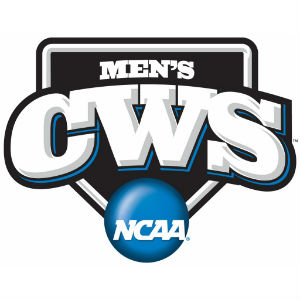 UVA coach Brian O'Connor had to go to his starting rotation to close out a 7-3 win in Game 2 of the Cavs' Super Regional series with Maryland on Sunday at Davenport Field.
Expected Game 3 starter Artie Lewicki relieved Brandon Waddell with two outs and two on in the sixth with Virginia (48-14) leading 2-1. Lewicki struck out Kevin Martir to end that threat, and then the 'Hoos offense, which had struggled all series long to produce with runners in scoring position, came alive in the seventh.
Derek Fisher scored the first run of that three-run inning with a sacrifice fly, and Kenny Towns and Brandon Downes followed with back-to-back RBI singles to push the Virginia lead to 5-1. The Cavs plated single runs in the eighth and ninth on a Joe McCarthy RBI single and a Branden Cogswell RBI double to make it 7-1.
Maryland (40-22) scored a pair of unearned runs in the ninth before Lewicki closed the door for good.
Waddell (9-3) notched the win, giving up a run on seven hits, walking three while recording no strikeouts on the afternoon. Mike Shawaryn (11-4) took the loss, being charged with five runs, all earned, on 12 hits in six-plus innings.
Daniel Pinero, Mike Papi and Kenny Towns each had three hits for UVA, which stranded 13 runners on base a day after stranding 14 in a 5-4 loss in Game 1.
The Cavs had 17 hits all told. Maryland had nine hits, three by Brandon Lowe.
Game time for Monday is still to be announced. The original schedule had the game tentatively set for 4 p.m., but that could change depending on the ESPN TV schedule.