Whitewater rafting, 'Name That Tune' and a coach willing to change: How Virginia's off-court fun has fueled its on-court success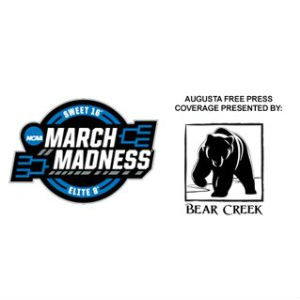 MINNEAPOLIS — Mamadi Diakite doesn't like jumping into murky water. If he can't see the bottom, he doesn't want to go in. It's a reasonable apprehension. As he said Friday with a smile coming to his face, he doesn't want to be "surprised."
Tony Bennett, frankly, didn't care.
"Coach Bennett went under the water and grabbed my leg." Diakite said. "I screamed. I didn't know what he was. Then he said, 'I got you!'"
There were plenty of reasons for the Virginia basketball team to venture out to the New River Gorge in West Virginia in early August. The first and foremost one?
"Because it's a blast," Bennett said with a smile on Friday. "Have you ever been whitewater rafting? I mean, come on. And some of our guys were scared to death, so it was even more fun to watch them be scared to death. It was the highest point of the rapids, and … our guys' eyes were big. We had to beg [De'Andre Hunter]. 'It's going to be okay.' But, no, we just wanted to have a blast."
Hunter didn't quite see it that way.
"I was just glad I was alive," he said.
But even Hunter reluctantly agreed that it was a valuable time for him and his teammates to let off some steam. After all, they had been working hard all summer — really ever since they lost to UMBC in the spring. Ty Jerome had met with Bennett three days after the loss to discuss offensive adjustments. He'd spent night after night shooting jumpers until he got kicked out. Kyle Guy had worked hard to accept and, in time, overcome his anxiety. Hunter first had to simply get healthy from a broken wrist suffered in the ACC Tournament semifinal. Diakite admitted he "was ashamed of [himself]."
Simply put, everyone surrounding the Virginia program made changes to get better. To move on. To make sure Virginia basketball had bigger and better things coming its way.
But for those few days in West Virginia, there was no on-court work to be done, no drills to finish, no gameplans to solve. There were competitions — a mini-golf tournament and rafting races among them — but there was camaraderie.
"I learned to trust [my teammates and coaches]," Diakite said. "I felt like we were syncing with the coaches. The coaches looked sort of like players. We could interact and have fun. That hierarchy wasn't here. We were just playing around."
Fittingly, when Virginia arrived in Minneapolis for its first Final Four in 35 years, they were given miniature paddles inscribed with the motto "The Road Ends Here."
"It was kind of a significant or poignant moment for me," Bennett said.
The road does end here, whether Virginia wins the national championship on Monday night or not. But seven months ago, the Cavaliers were still just looking forward to the season. And in the midst of all the action, of all the high-intensity rafting, the silly games, the races, the surprises, the players overcoming their fears, Bennett found himself, if just for a moment, pondering the future while trying to live in the moment.
Ahead of his team's Elite Eight game against Purdue, he relayed that story to his team.
"I remember just like it was the most beautiful setting just floating down the river with these guys, and I remember saying that in my mind," Bennett said. "I actually got a little emotional with them. I said, 'Here we are.' This was on the verge of the Elite Eight game.
"I'm floating on that river. What's this year going to bring? Because it's a significant year, I thought that. I was thinking, wow, here I am."
And there was Virginia, just a group of college kids and their coaches and trainers, laughing and swimming and rafting and screaming their way through the early-August heat. Some overcame fears. Others didn't. But in those few days, Virginia drew closer as a team. There is no doubting that. Their road was just starting.
***
Francesco Badocchi hasn't played for more than four minutes in any game this year. But ahead of one of Virginia's biggest games of the year, at North Carolina, he was under more pressure than anyone, having to come up big for his team with not much time to spare.
The task? Learn enough songs on the piano to allow Virginia to play a game of "Name That Tune." Growing up in Italy, Badocchi had become an outstanding piano player and basketball player — confident on the keys or in the key — and played the former on roadtrips if the team hotel had a piano.
"Before the UNC away game, Ronnie [Wideman, Associate AD for Basketball Administration/Operations] came up to me and asked me if I wanted to do this game 'Name That Tune' and learn, like 10 songs," Badocchi said. "And it was just an amazing experience because it bonded the team, and it forgot about all the basketball and all the attention, all the nervousness and stuff and united us as a team."
From that day forward, sometimes Badocchi would have advance notice — a night or two before — to start preparing his songs. Other times, he would have just a few hours.
"It's not hard learning them," Badocchi said. "It's hard finding songs coaches and players would know, so I had to go some oldies but some new ones. Sometimes I asked managers for help, and sometimes I would call my family."
Here, just like in West Virginia, there's no hierarchy. In this game, walk-on Jayden Nixon is the best among the players. Bennett is the best among the coaches — "I played some oldies, and he got most of those," Badocchi said — and won the most recent iteration of the game. Braxton Key sheepishly admitted Friday he was "not the best" while deeming Guy "pretty good."
"I think it was because we wanted to get off our feet more, because that Carolina game, we were coming off Duke two days before," Jerome said with a smile. "So they wanted us to get off our feet as much as possible and get as much rest, and Frankie started playing the piano, and he's so talented in that. I think Coach just selfishly wants to hear him play."
Whatever the reason was, it worked. The Cavaliers won 69-61 in Chapel Hill, a win several players have called one of the most important of the regular season.
Bennett has long preached the "joy of competition," and that included competition as lighthearted as these. Other games — cards and Jenga, primarily — either replaced or joined shootarounds as a key part of the team's pre-game preparation.
"We've been doing so many team-bonding activities since my first year here, and this group is as close of a team I've ever been on in my whole life," Jerome said. "And that's what makes it so special."
***
Bennett had to change, too. "Name That Tune" wasn't part of the gameplan in previous years. Neither was offseason whitewater rafting. But neither, too, was reaching the national championship. His approach, for the most part, has been unwavering. He is as deeply rooted in his pack line defense as he is in his Christian faith.
"One of the things we talked about is, 'Don't grow weary in doing good; for at the due time, you'll reap a harvest,'" Bennett said, referencing Galatians 6:9, one of several Bible verses he uses often. "These guys have been so faithful this year, and that's been such a joy to me. And the players I've been under, when they faced adversity in a basketball sense … they haven't grown weary in doing the right stuff."
This year, "the right stuff" meant some new stuff. On Monday night, his team will experience one final new on-court situation: a national championship game. It's the off-court changes, though, that helped get it there.
Story by Zach Pereles

Augusta Free Press coverage of the 2019 postseason is presented by Bear Creek. Serving Waynesboro, Charlottesville, Harrisonburg and surrounding communities, Bear Creek provides a hassle-free process to help homeowners create outdoor living spaces that bring people together. Schedule a consultation at BearCreek.co.