Breaking down new Virginia laws, including recriminalization of possession in public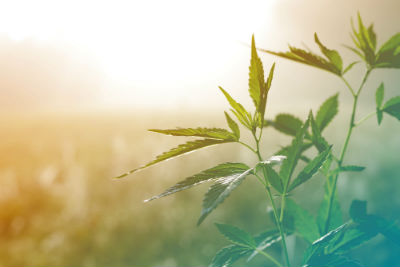 Multiple changes to the legalization of Virginia take effect July 1, according to a news release from Virginia NORML, a nonprofit organization in favor of legalizing and regulating responsible adult use of marijuana.
New criminal penalties for possession in public
Gov. Glenn Youngkin signed the 2022 budget bill which contains language recriminalizing activities involving personal possession of more than four ounces of marijuana in public.
Under the new law, the public possession of more than four ounces, but less than one pound of cannabis is a Class 3 misdemeanor with a $500 fine. Second or subsequent offenses are Class 2 misdemeanors punishable by up to 6 months in jail and/or a $1,000 fine.
Read more about new criminal penalties on the Virginia NORML blog.
Personal possession and cultivation
In stark contrast to recriminalization, Virginia NORML successfully advocated for policies that will have a positive impact on responsible consumers and public safety.
Language included in the budget clarifies that possession of cannabis in one's residence for personal use is not subject to penalty and eliminates multiple Class 6 felonies related to personal cultivation – failing to tag plants, shield them from public view, or prevent access by those under 21.
Such minor personal cultivation infractions are now subject to no more than a $25 civil penalty.
Medical cannabis access improvements
Legislation signed earlier this year by Gov. Youngkin to eliminate the requirement that patients register with the Board of Pharmacy after receiving their written certification from a registered practitioner also takes effect July 1, 2022.
Patients will only need their written certification to shop at one of the state's medical cannabis dispensaries.
Patients must still see a registered practitioner to obtain this certification and registered agents will still be required to register.
Patients who would like to receive a physical card will still have the option to request one by registering with the Board of Pharmacy.
Consumer safety
A budget amendment was put forth just prior to the final day of voting to ensure that medical cannabis cultivation is not interrupted should a processor relocate to a new facility, preventing disruption to product availability for patients.
Additional budget language also prohibits the retail sale of any product containing THC that is ingestible "orally or by inhalation" to those under 21 and prohibits packaging products to look like other famous brands.
In a statement released by the Virginia Department of Agriculture and Consumer Services and the Office of the Attorney General late Thursday, they noted that synthetic cannaboids will now be considered adulterants when added to food products.