Virginia and Texas Tech may not go fast, but this one won't be for the weary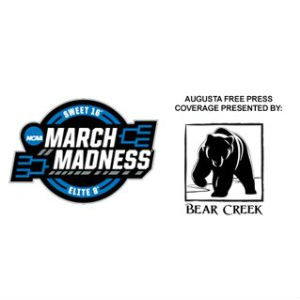 MINNEAPOLIS — Some teams like to run and make it near impossible for opponents to keep up.
Other teams like to slow it down — and make it near impossible for opponents to keep up.
It may seem counterintuitive at first, but playing either the Cavaliers or the Red Raiders is exhausting physically. And unlike run-and-gun teams, they'll wear you down mentally, too.
For Virginia, whose pace is slowest in the nation, take it from North Carolina, the fifth-fastest offense in the nation. The Cavaliers wore North Carolina down with pure grit and exhausting possessions. The 60-possession game was the slowest the Tar Heels played all year by an eight-possession margin, and Virginia closed the game on a 21-8 run.
"They are always there," North Carolina guard Kenny Williams said. "They play great defense, and that is what they hang their hats on. … They might slip up once or twice, but they make up for it. It's hard to play against them. You have to be locked in every possession. If you don't do the right thing every possession, it'll be a long night for you."
For Texas Tech, whose pace is 237th in the nation, take it from Michigan State. The Spartans rallied from double digits down to make it a one-point game, 52-51, with just under three minutes left Saturday. But Michigan State was gassed. Texas Tech took advantage, closing the game on a 9-0 run.
"That's a tough, rugged team," Spartans head coach Tom Izzo said. "They earned it. They deserved it. Give my guys credit. We didn't quit, and we came back, but it wasn't really a game that … I felt comfortable in it. Just the way, the nature they played, it was impressive."
All season, both teams have bent opponents out of shape with discipline and skill. If you thought you could run, the two finalists could slow you down and make you uncomfortable. If you thought you could dig down and play slow, they could out-execute you and put you away with surgical precision.
They do it in fashions that are similar but not completely the same. Texas Tech's long, switching defense forces opponents into a lot of turnovers and blocks a lot of shots at the rim. The Red Raiders boast the most efficient defense in KenPom history.
"They're different than us," Tony Bennett said Sunday. "They're really special defensively. I have the utmost respect for how they play, but it is a different system. They're very physical. Their ability to take your ball — just look at the games in the tournament and what they've done to some of the great offensive teams — has been so impressive.
"There's the similarities of what we value, but it's sort of different in that regard. They'll switch. They've got some different things they do."
What makes Texas Tech so good is they have outstanding depth and length. Only one contributor, three-point sniper Davide Moretti, is under 6-foot-3. Having length is their starting point, but their ability to use it is what sets the Red Raiders apart. It's what allows them to switch multiple bodies on multiple opponents defensively
"It takes hard, tough offense, and you work to get quality shots, and then you turn around and play the same way against them," Bennett said.
The guards in Chris Beard's system are quick and strong. Moretti's smarts make up for his lack of size, and Matt Mooney, a transfer from South Dakota, measures in at 6-foot-3 and 200 pounds, heavier than all three members of Virginia's backcourt. He scored 22 points Saturday. And that doesn't even take into consideration the Red Raiders' best pro prospect, Jarrett Culver, who struggled for most of Saturday night's game but came on late in the game.
"We're just unselfish," guard Brandone Francis said Saturday. "Tonight was Matt's [Mooney] night and other guys' night. We stepped up as a collective group. It's always the next man up."
The Red Raiders' front line complements the backcourt nicely. Tariq Owens and Norense Odiase are active on the boards on both ends and terrific shot-blockers. That, combined with the length of the team's wings and guards, makes interior scoring extremely difficult. Opponents shot just 43.8 percent from two this season against Texas Tech, second-worst in the nation.
"We have to make sure we hit them with a lot of screens," said Mamadi Diakite, Virginia's best frontcourt scorer, on Sunday. "We watched some of their tapes this morning, and it looks like they have good hands. … The have a big size inside and out, and they're very athletic."
In a game that many have deemed lacking offensive firepower, the battle between Culver and Virginia's DeAndre Hunter could provide just that. Both struggled early Saturday but made up for it with important baskets in the second half. Both could be lottery picks in the upcoming NBA Draft. For Virginia, an aggressive Hunter makes a world of difference. The Cavaliers' best one-on-one scorer, Hunter had struggled mightily shooting the ball in the previous three rounds of the tournament, but a couple of looks right at the rim early in the second half got him going. At 6-foot-7, Hunter has the size and skill to neutralize the Red Raiders' strengths in those areas.
"I thought his second half was key for us," Bennett said Saturday. "I thought we played good basketball in the second half to get up. … De'Andre really did the things we needed. Got us different kinds of baskets, you know, whether he could drive, got a couple of offensive rebounds, and really a very strong second half for sure."
The best way for Virginia to crack the Red Raiders' defense, though, might be via the three-pointer. Virginia has converted on 39.3 percent of its deep shots this season, ninth-best in the nation. They have shot worse than that percentage, though, in six straight games.
When asked for a comparison for Texas Tech, some Virginia players offered up Virginia Tech. Size- and athleticism-wise, though, Florida State could provide similarities. The Seminoles, of course, are the team that most recently defeated Virginia, knocking the Cavaliers out in the ACC Tournament semifinal. In the only regular-season meeting, though, Guy hit five three-pointers to propel the Cavaliers to victory. They may need a similar effort Monday night. If it helps, Guy made his last four shots — a three and three free throws — to rally Virginia past Auburn in the semifinal.
On the other end, Texas Tech is no slouch offensively, either. Beard vouched for his offense Sunday, thanking a reporter for asking a question about it after several defense-related questions.
"You can't have a good defense if your offense doesn't go hand in hand," Beard said. "These great defensive teams like Virginia, this offense is contributing to the defense. It all goes hand in hand.
"So I've never been a big believer of this team has this identity or this identity. It goes hand in hand. The best offensive teams in college basketball have defenses that contribute to that, and the best defenses in college basketball have offenses."
For both teams, it'll be a grind. That's their M.O. That doesn't mean there won't be beautiful offensive execution or terrific shot-making. For stretches there will be. But both national championship participants have been equated to the "immovable object" in the debate against the "unstoppable force" for a reason.
On Monday night, one of those immovable objects will budge. The other will raise a trophy.
Story by Zach Pereles

Augusta Free Press coverage of the 2019 postseason is presented by Bear Creek. Serving Waynesboro, Charlottesville, Harrisonburg and surrounding communities, Bear Creek provides a hassle-free process to help homeowners create outdoor living spaces that bring people together. Schedule a consultation at BearCreek.co.
Comments