Local
Roe v. Wade fallout? Family-planning services eliminated at Waynesboro Health Department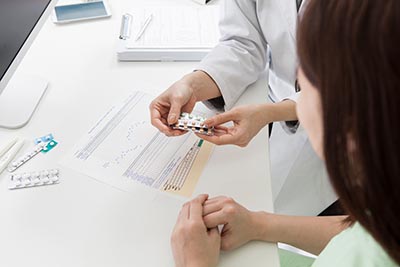 A letter sent to patients at the Waynesboro Health Department on July 1 informed clients that the Central Shenandoah Health District would no longer offer family-planning services effective July 20, 2022.
The timing of the announcement raised eyebrows on social media – coming just days after the June 24 decision to overturn Roe v. Wade, the landmark case that declared constitutional rights to an abortion.
In Virginia, a state where Republican Gov. Glenn Youngkin was elected in 2021, one wondered whether this move was in light of the general consensus that Supreme Court justices may take up the issue of limiting contraception in the near future.
"The timing definitely raises questions," said Elaine Perry, acting health director for the Central Shenandoah Health District. "But this is definitely not Roe vs. Wade fallout."
Perry agreed the timing of the letter was unfortunate, especially given the larger concern of many people about access to contraceptives because of the Roe v. Wade ruling.
The decision to not fund family planning for the Central Shenandoah Health District came from the state level, Perry said. The decision, she said, was made due to lack of Title X federal funding and a decrease in the demand for services.
According to Perry, their budget runs from April to April each year. At the federal level, funding was flat for Title X funding.
"Something had to give," Perry said, "because there were less dollars."
The allocation from the state to the CSHD for family-planning services wasn't zero, Perry said, but was just enough to wrap up services.
Because Waynesboro does not have a qualified health center nearby, Perry said, a letter was sent to suggest alternatives including the Healthy Community Health Center in Harrisonburg and the Rockbridge Area Health Center in Lexington.
Health department services are often utilized by people with low incomes, minorities or those considered at risk in their communities. Not having services readily available and located nearby would seem to be a major detriment to receiving low-cost and timely care.
Perry said that while that is true, the demand for services in Waynesboro had significantly decreased since they resumed family-planning services in April. They had ceased birth control and gynecological exams during the height of the pandemic.
"When we resumed services in the spring," Perry said, "we didn't have a huge clamoring."
Due to limited dollars, and the relatively small size of the clinic in Waynesboro, the decision was made to eliminate family-planning services.
"Richmond isn't saying this isn't important," Perry said, "but you can only give what you have."
Not every health district in Virginia is eliminating family planning. At the state level, federal funds were disbursed, Perry said, based on volume of patients. In some cases, there were no changes. At other health departments, clinics were reduced due to less funding, cutting back hours or offering family-planning services only a few days a week. In cases like Waynesboro, where there had been significantly less demand for services, it was decided they would eliminate family-planning services altogether.
Perry said that no jobs were eliminated as a result of the shift in focus in the Central Shenandoah Health District.
Employees are providing other clinical services such as sexually transmitted infections, or STI services, immunizations, and tuberculosis testing.
"We aren't getting out of the clinic business completely," she said.
The CSHD focus is now on moving beyond COVID, she said.
Perry said the goal of local health departments in the CSHD is to raise awareness of health issues; something she sees as the evolution of what many people see as the traditional health department.
"We are shifting to a population health program," Perry said. "We want to go where the people are."
The letter sent to patients provided a link to providers who accept Medicaid or Famis, or clients were told to call (888) 912-3456 to locate a provider.