Preview: Virginia faces Texas Tech for 2019 national title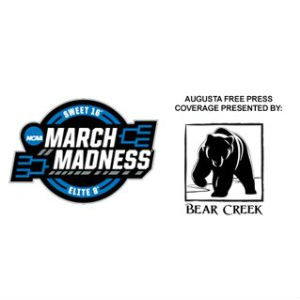 This is kind of sad. My last UVA Basketball game preview of the 2018-2019 season. What's not sad: I didn't know that any of my previous last UVA basketball game previews of any particular season was what it turned out to be.
Two teams are still playing college basketball, and we've reached the Monday Night in April.
Virginia. Texas Tech.
Two teams that do a lot of things similar ways, if not the same.
They play defense: Texas Tech allows 58.8 points per game, third in the NCAA; UVA allows 56.7, first.
For defensive-minded teams, they can put the ball in the bucket: the Red Raiders score 72.6 a game, the 'Hoos 71.1
Efficiency-wise, they're pretty efficient: Texas Tech at 28th in offensive points per possession, at 1.137, and first in defense, at .833; UVA is third in offense (1.226 points per possession) and fifth in defense (.887).
Both have studs who will be top draft picks in June: 6'6" guard Jarrett Culver at Texas Tech  averages 18.6 points, shoots 47.1 percent from the field, pulls down 6.3 rebounds a game, and also dishes 3.7 assists per night; 6'7" guard De'Andre Hunter at Virginia averages 14.9 points, shoots 52.1 percent from the field, 42.0 percent from three, averages 4.5 rebounds and was the 2018-2019 ACC Defensive Player of the Year.
They're mirror images, basically.
One difference: pace.
Texas Tech averages 66.5 possessions per game, hardly breakneck, ranking 237th nationally, according to KenPom.com.
Virginia: snails are faster. The 'Hoos average 59.3 possessions per game, dead last among the 353 teams in D1.
Both will fight and claw you to death, and that will purportedly bore the crap out of the faint-hearted, but they can always go play NBA Jam.
Getting to know: Texas Tech
Culver is the focal point, and deservedly so. He's the top-rated player in the KenPom.com metrics. The only weakness in his game is three-point shooting: he makes 31.6 percent of his threes, and shoots a lot of them (4.2 a game) for a guy who is only middling at the skill.
The Red Raiders as a team shoot 36.6 percent from long-range. Watch out for Davide Moretti (11.4 ppg, 45.8 percent on threes) and Matt Mooney (11.3 ppg, 38.8 percent on threes).
The breaking news is the status of 6'10" forward Tariq Owens, who rolled his ankle in the second half of the Red Raiders' win over Michigan State on Saturday. Owens (8.8 ppg. 5.8 rebs/g, 61.5 percent FG) wasn't made available to the media on Sunday on the eve of the title game, and was in a walking boot for Texas Tech's Sunday practice.
He'll play. I don't know any more than anybody else in saying that, but, it's the national-title game we're talking about here. Tariq Owens will play. How effective he will be, he will play.
Coach Chris Beard can go eight-deep in his rotation, though Deshaw Corprew only got three minutes in the win over Michigan State, eight minutes in the Elite Eight win over Gonzaga and is averaging 9.4 minutes per game in the NCAA Tournament.
How Virginia matches up
They're basically both four-guard teams. Texas Tech uses two guys over 6'6" – Owens and 6'8" senior Norense Odiase (4.1 ppg in 17.4 minutes/g).
The Red Raiders, like the Cavaliers, are at their best when they can switch across all five positions defensively.
It will be interesting to see how UVA coach Tony Bennett comes out at the outset defending Culver. He's been using 5'9" freshman Kihei Clark as his starter at the point mainly for his defense on opposing points, but he's giving up nine inches to Culver, and it seems more natural to go with Hunter on Culver.
I'm expecting Bennett to start with Clark on Culver just to put ball pressure on the bigger guard, as Bennett did in using Clark on 6'5" UNC point guard Coby White, in Virginia's 69-61 win over the Tar Hells in February, before switching Hunter onto White late.
This strategy would allow Hunter to perhaps be utilized on Mooney early, to try to get the marksman out of his rhythm.
I'd expect Culver to get 6'5" UVA point guard Ty Jerome (13.5 ppg, 43.8 percent FG, 40.1 percent three-point FG, 5.4 assists/g) as his defensive assignment, to try to negate Jerome's size on penetration into the lane.
The key players for Virginia offensively could be Kyle Guy (15.2 ppg, 44.6 percent FG, 42.5 percent three-point FG) and Mamadi Diakite (10.8 ppg, 8.4 rebs/g, 2.8 blocks/g, 61.0 percent FG). Both should have favorable matchups on the offensive end.
How this one plays out
KenPom.com: UVA 61-58 ('Hoos with a 58 percent win probability)
ESPN BPI: UVA +4.6 points ('Hoos with a 69.8 percent win probability)
Preview by Chris Graham

Augusta Free Press coverage of the 2019 postseason is presented by Bear Creek. Serving Waynesboro, Charlottesville, Harrisonburg and surrounding communities, Bear Creek provides a hassle-free process to help homeowners create outdoor living spaces that bring people together. Schedule a consultation at BearCreek.co.
Comments