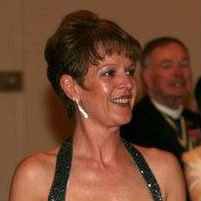 Column by Linda R. Jones
I thought I  could escape the sadness of missing my father this Thanksgiving.  We planned to visit with our son, daughter-in-law, and granddaughter.  A family reunion of sorts just without our oldest son.  I was excited.  It would be different.  I would be distracted from thinking about my father.  I was wrong.  The cloud of sadness followed me and I entered the eye of the sadness storm.
Most of the days prior to Thanksgiving were great.  We enjoyed the family and festivities.  The sadness started gradually on Wednesday and was full force by Thursday.  My son, my middle child, was my father's favorite grandchild.  Of course, he loved them all but there was that special bond between the two.  Since my son was a young child, getting into more shenanigans that the rest, my father saw that he would succeed.  He has succeeded and my father was proud of his predictions about his grandson and able to witness so many of his military career accomplishments.
On Wednesday, all the memories of past times with my father and my son overwhelmed me.  So many fun times together.  Every time I looked at my son, I thought of my father.  Those two always had a good time.  There were endless jokes, silliness, and just genuine fun.  The days of my son and his Opa were gone forever and I was hurting because of it.  The tears kept welling up.  How could I be around so much joy and yet feel so much sorrow?
Thanksgiving morning I was ready to bake and cook.  I was hoping for more distractions.  I was a few hours into baking,  the turkey was in the oven, and then I was without distractions.  I entered the eye of the storm.  I played on my IPad alone and the tears flowed and stung and wouldn't stop.  "Just one more day," I kept saying to myself.  "Just one more day.  Just one more phone call.  Just one more time."  But, what would I do with that one more time?
I wouldn't let my family see me cry.  I focused on preparing the rest of Thanksgiving dinner.  What struck me as odd is how calm I was preparing everything.  Every chore was a joy.  Every dish, pot, or pan that had to be washed was soothing.  The family kept saying they didn't want me to do it all but I truly wanted to do most of the dinner.  I was loving my family more with this dinner.  That was a first for me.  In the past, I would get annoyed with simple things of preparing for any holiday.  Not this day.  I was truly and completely grateful for every moment with my family.
If I had that "one more day," I would hug my father so tightly and tell him how much I loved him.  We just don't know when the last day will come.  So, I will love my family now, every minute, hug them and tell them how much I love them.  What I learned since my father died is that nothing is a chore when it comes to family.  Everything I do for my family is an act of love.
Thanksgiving ended with a sense of joy for me.  I learned from my father's death.  I can look at my father's favorite grandchild, my family, smile (even if I get a little teary-eyed), and feel at peace.  The sadness storm subsided.
My healing journey continues.  Join me.  We can eat, drink, and be merry.  We will hug and love the family that we still have.
(Henry Alfred Rudolph.  Born April 2, 1930.  Died March 2, 2015.)