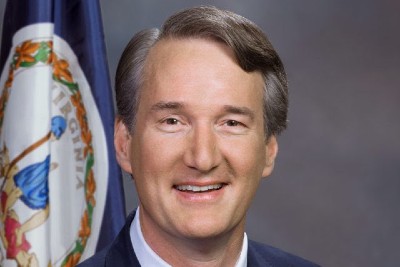 Virginia Gov. Glenn Youngkin announced more than $10.2 million in Growth and Opportunity for Virginia (GO Virginia) grant awards for 13 projects focused on expanding talent pipelines in key industries, strengthening entrepreneurial ecosystems, and developing business-ready sites while supporting regional economic growth through localities, public entities and private businesses.
"GO Virginia is a critical tool for spurring innovation and inspiring regional collaboration for economic growth in the private, public and nonprofit sectors," said Youngkin. "These projects will allow us to expand Virginia's workforce development opportunities, strengthen our talent pipelines, and continue building a Commonwealth that works for all Virginians."
This round of grants includes eight regional projects and five projects through GO Virginia's Economic Resilience and Recovery Program. In addition, awarded projects will receive an additional $14.1 million in local and non-state resources.
The projects include:
Hampton Roads Economic Development Sites Readiness: Phase II | $3,751,545
Region 5: County of Southampton and the city of Chesapeake
The Hampton Roads Planning District Commission will complete due diligence work recommended by earlier studies for three sites in Region 5, totaling over 289 acres. Funding will accelerate the development of these sites to Tier 4, assist in promoting the availability of shovel-ready sites to prospective businesses and help create higher paying jobs in the Hampton Roads region.
Nano-IMAGINE | $2,500,000
Region 7: Counties of Arlington, Fairfax, Fauquier, Loudoun and Prince William, and the cities of Alexandria, Fairfax, Falls Church, Manassas and Manassas Park
George Mason University, in partnership with the Mason's School of Business, will catalyze the growth of Virginia's nanotech sector by providing hands-on workforce and entrepreneurial training, as well as supporting the launch and growth of high-tech nanotechnology startups. This project will create 185 new jobs in nanotechnology in year three and 233 in year five, as well as create three new nanotechnology startups.
Maritime Entry-to-Employment Training (MEET) | $1,099,527
Region 5: County of Suffolk and the cities of Chesapeake, Hampton, Newport News and Norfolk
Maritime Entry-to-Employment Training (MEET) will build an online training delivery platform in three maritime trades courses in sheet metal fabrication, pipefitting, welding and entry-level Fiber Optic Technician training through a partnership with New College Institute. This project will train 390 students within three years and over 700 in five years.
Accelerating Advanced Manufacturing Workforce | $530,000
Region 8: Counties of Frederick, Shenandoah and Winchester
Laurel Ridge Community College, in partnership with the National Coalition of Certification Centers (NC3), will build a strong workforce pipeline for Region 8 manufacturers by offering an advanced manufacturing sector-focused career pathway training program. This project will meet the needs of a diverse cluster through flexible and stackable industry-approved credentialing and degree opportunities.
Technology Academies for Fauquier and Rappahannock Counties | $402,075
Region 9: Counties of Fauquier and Rappahannock
Fauquier County Public Schools, in partnership with Rappahannock County Public Schools, will develop college-level courses in robotics and drones to high school students and adult learners through a workforce development program. Course content will be applicable to operations, loading and performance, emergency procedures, crew resource management, performance assessment and inspection procedures. This project will train 90 students, credential 90 students and fill 69 jobs.
Talent Supply Connector | $391,528
Region 9: Counties of Culpeper, Greene, Louisa, Madison and Nelson
Virginia Career Works Piedmont Region will advance the food and beverage manufacturing sector in the region by deploying a Career Pathway Guide for employers and developing a region-wide database of relevant training offerings. This project will result in establishing regional coalitions for the light manufacturing and food and beverage manufacturing industries, creating 180 new internships for high school and community college students and filling 90 new jobs.
Workforce and Entrepreneurship Initiatives in a Regional Makerspace | $324,000
Region 2: Counties of Bedford and Campbell, and the city of Lynchburg
Vector Space will facilitate the implementation of expanded programming and equipment centered around workforce development and entrepreneurship for underserved populations. Entrepreneur support will include access to equipment and training for startups, as well as professional support services for prototyping. To support workforce development needs in the materials and machinery cluster, Vector Space will partner with HireLynchburg and Virginia Career Works to implement a 12-week Women in Machining Program.
I-64 Innovation Corridor Global Internet Hub Growth Plan Initiative | $100,000
Region 4 and 5: County of Henrico and the city of Virginia Beach
Virginia Beach Economic Development will develop a strategic growth plan that positions the I-64 Corridor megaregion to become one of the world's leading digital ecosystems. The project will create a Global Internet Hub and driving economic growth in the technology sectors in Regions 4 and 5, as well as the greater Commonwealth. The initiative's approach will recruit a steering committee encompassing participating localities, RVA-757 Connects and private-sector energy and digital infrastructure companies.
NextGen Nurses | $306,000
Region 8: Counties of Page, Shenandoah and Warren
Shenandoah University, in partnership with Valley Health System and the Virginia Hospital and Healthcare Association, will address workforce shortages and other challenges within the health care sector that have been exacerbated by the pandemic by designing and implementing a training program wherein retiring nurses train the next generation of nurses before leaving the profession. This project will create a sustainable pipeline of nurses for the Shenandoah Valley region, increase regional opportunities to meet clinical training requirements and train 140 new nurses.
Rappahannock and Germanna Community Colleges Patient Care Technician Program | $306,252
Region 6: Counties of Essex, Gloucester, Spotsylvania and Stafford, and the city of Fredericksburg
Rappahannock Community College (RCC), in partnership with Germanna Community College (GCC), will address critical health care shortages exacerbated by the pandemic by developing and delivering a non-credit Patient Care Technician (PCT) workforce development program that produces an advanced level of patient care across all clinical sites. This project will train 120 students, credential 82 students and fill 62 jobs.
United Way of Southwest Virginia Employer-Sponsored Child care Benefit, 2022 | $269,406
Region 1: Counties of Tazewell and Smyth
United Way of Southwest Virginia will increase the pool of workers available and mitigate employer challenges brought on by the pandemic by piloting a program that will expand the capacity of the child care industry, encourage manufacturers to be active participants in the solution and address costs through the development of an employer-sponsored benefit program. This project will fill or retain 76 jobs and serve 25 organizations through the Regional Shared Service Alliance.
BEACON's Kitchen | $189,000
Region 9: County of Albemarle and the city of Charlottesville
The New Hill Development Corporation will stabilize and grow food and beverage manufacturing activity in the region by opening an 11,500-square-foot shared commercial kitchen incubator in order to provide food entrepreneurs with a cost-effective space to produce, package, store and distribute tradable manufactured products. This project will create 90 new jobs, 28 new businesses and produce 30 new tradeable food products.
Shenandoah Valley Small Business Resiliency Teams (SBRT) Round 2 | $100,000
Region 8: Counties of Augusta, Clarke, Frederick, Highland, Page, Rockbridge, Rockingham, Shenandoah and Warren, and the cities of Buena Vista, Harrisonburg and Winchester
The Small Business Resiliency Team (SBRT), consisting of Harrisonburg Economic Development, Frederick County Economic Development, Shenandoah Valley Small Business Development Center and Lord Fairfax Small Business Development Center, will enable Business Resiliency Navigators to work with the small business community and assist in the specific areas of e-commerce, finance and operational systems. This project will help participating businesses focused on successful growth strategies by providing resources, workforce training and marketing assistance.
"These innovative projects will allow partners to retain talent in their region, develop their existing workforce, and expand upon key industries while diversifying unique regional economies throughout the Commonwealth," said Secretary of Commerce and Trade Caren Merrick. "GO Virginia provides crucial funding to achieve long-term economic growth and enables localities across Virginia to have the tools they need to thrive."
Since the program's inception in 2017, GO Virginia has funded 229 projects and awarded approximately $92.5 million to support regional economic development efforts.
To learn more about the GO Virginia program, visit dhcd.virginia.gov/gova.