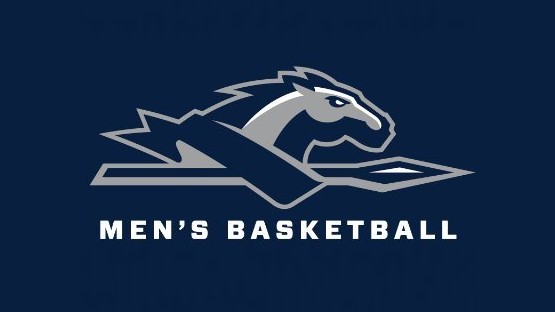 Longwood led by 17 at the break, but Winthrop was lights out from the floor in the second half, and rode the hot shooting to a 76-74 win on Wednesday.
Winthrop (11-13, 6-5 Big South) was 8-of-11 from three and 16-of-23 from the floor in the second half.
After battling back from the big halftime deficit, the score stood tied at 74-74 with the clock winding down when Kasen Harrison weaved and bobbed to the hoop and scooped home a layup to provide the winning points.
Harrison finished with 15 points and was one of four players for Winthrop that scored in double figures.
DA Houston kept Longwood (15-9, 7-4 Big South) in the game late. The junior from Houston hit three triples in the second half, including a game-tying try that evened the score at 74 with 20 seconds to play.
Houston had a team-best 14 points with a career-best four threes.
"We're a team that struggles to execute consistently," Longwood coach Griff Aldrich said. "Probably one of the best halves of basketball, and then we took our foot off the gas. Credit to Winthrop for coming out and competing, but the same thing happened to us at Radford. You don't come out with the same level of intensity and urgency to compete, and you give up some shots, you give them some life and then you've got a game."
In the first half, Longwood's defense helped propel the team out to a 22-12 lead in the first nine minutes. Eight different Lancers scored in that time frame as the offense clicked.
After Winthrop trimmed the lead down to seven, the Lancers held Winthrop scoreless for five minutes. Christmas and Nkereuwem powered the offense and combined for eight points in an 11-0 run. The duo totaled 19 points between them in the first half.
Christmas capped the half with a three, and Longwood took a 45-28 lead into the break. He had a team-best 11 in the opening half.
Sin'Cere McMahon and Toneari Lane ignited Winthrop in the second half. The duo combined to hit six threes in the second half, including three in the first four minutes to trim Longwood's lead to 49-41.
"Winthrop shot the ball well in the second half, credit to them," Aldrich added. "But we didn't make it uncomfortable on the defensive end. It was very fluid. We didn't compete the way we needed to compete."
From that point on, the Eagles seemingly couldn't miss, with Lane and McMahon bombing in threes while Kelton Talford worked on the interior. Lane had 14 of his 17 after halftime, and McMahon scored 11 of his game-high 20 in the second half. Talford added 10 of his 16 in the final 20 minutes.