Local
Why has the City of Staunton spent less than a third of its low-income housing rehab funds?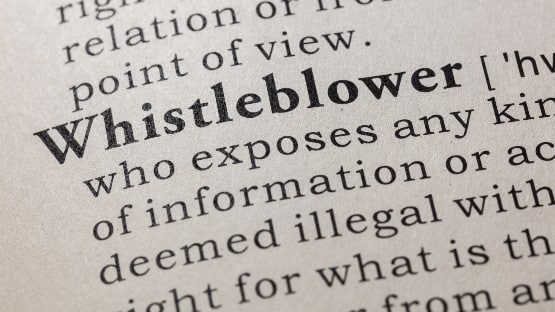 A whistleblower alleges that federal funds meant to assist low-income residents in Staunton are going unspent because of basic incompetence on the part of a consulting firm hired by the city government.
The whistleblower, Vincent Mani, was fired from his position as the city's housing planner and grants coordinator on Dec. 29.
Mani raised issue with his termination, which he feels runs afoul of state and federal laws protecting whistleblowers, to members of Staunton City Council, and received a response from the now-former mayor, Andrea Oakes, that the matter would be brought to the attention of City Attorney John Blair.
A City of Staunton spokesperson declined to comment on whether the city government is following through with a review of Mani's request.
Oakes has since stepped down as mayor and resigned her seat from the City Council, apparently unrelated to the goings-on in this matter involving the CDBG funds.
The city spokesperson, and an official representing the consultant, M&L Associates, both declined the opportunity to comment on the substance of Mani's allegations.
This gets us to the question: what is it, in specific, in detail, that Mani is alleging is being done wrong?
Logjam
According to a Sept. 23 memo sent by Mani to Billy Vaughn, the city's director of community and economic development, City Manager Leslie Beauregard, Cindy Fitzgerald, the assistant director of finance, and Rodney Rhodes, whose job title is senior planner, the city had $1,107,530 in federal Community Development Block Grant funds for fiscal years 2019, 2020 and 2021 to use to assist low-income residents with housing needs.
Of that total, only $340,084.86 – 30.7 percent – had been spent, according to Mani, who had been hired in August to the housing planner and grants coordinator position.
Mani is a veteran in the public housing sphere, with an MBA from Old Dominion University, a Ph.D. in urban and public affairs from the University of Louisville, a work record including time with U.S. Department of Housing and Urban Development offices in Richmond and Washington, and more than 20 years of experience in housing and community development issues.
The "main impediment" to the spending of the federal funds, according to Mani, is M&L Associates, a Pennsylvania-based consulting firm that works with states and municipal clients in the community development and revitalization and affordable housing spheres.
Per Mani's Sept. 23 memo, he alleges that M&L, on behalf of the city government, created sub-recipient agreements that, to his reading, appeared to have been copied and pasted from the U.S. Department of Housing and Urban Development website that "narrow the city's options."
"For example, one agreement calls for roof repair rather than providing money for housing rehab (no other repairs allowed)," Mani wrote. "Rather than indicating 'at least one project,' one agreement says, 'one project.' Now the remaining funds cannot be used timely for a second project. … At this point, most sub-recipients cannot spend more money without City changing the Sub-recipient agreements."
Addressing why he feels nothing has been done to address these issues, Mani, in the memo, alleges that the consultant has "complete control" over the city community development department, writing that "(u)sually, the consultant works for the City, not the other way around."
The community development department, he wrote, "is acting like a hostage."
"The (department) considers relationships with M&L and others are more critical than the CDBG program's result," Mani wrote. "The purpose of CDBG funds is to help low-income people in the City; as long as we assist low-income people, we can remove any other barrier in our way."
Mani concluded his Sept. 23 memo by recommending that the city government terminate its dealings with M&L Associates.
"For the City to start using CDBG funds and help low-income people, it should first end its relationship with M&L," Mani wrote. "The City may need a consultant from Virginia that knows environmental review, historic preservation, and lead-based paint rules since these rules are not HUD-specific regulations and require different specialties.
"The City can also save money by ending the use of M&L for all CDBG activities," Mani wrote.
Response
The response from higher-ups to Mani raising issue with the CDBG fund disbursement logjam, according to Mani, in a Jan. 2 memo to city government officials and members of Staunton City Council, was to remove him from having any role in the oversight of the city CDBG program shortly after he sent the Sept. 23 memo.
Because the city government declined to comment on the issues that Mani has raised, we don't know at this writing if there has been any internal review of those issues, but we'll be following up with a public-records request that we hope can shed some light on that topic.
We do know that Mani wrote in that Jan. 2 email that he had spent the bulk of his city time after being effectively demoted to working on a research project "related to homelessness, people at risk of homelessness, household income, and housing cost burden in Staunton and Waynesboro."
He wrote this email after having been terminated by Vaughn, the city's director of community and economic development, on Dec. 29, citing "insubordination, unsatisfactory job performance and unprofessional behaviors in your role as a City of Staunton employee," according to a letter confirming the termination dated Jan. 3.
"As a City employee serving in an important role, you are expected to meet the performance standards established for your job and abide by all standards established by the City's Personnel Policy, including directives set by me as your supervisor. Your actions, coupled with your inability to perform your duties, have caused disruption and impacted delivery of services for the City," Vaughn wrote.
Mani, in a Jan. 3 letter addressed to members of Staunton City Council, the city manager, the city attorney, and Jonathan Venn, the city's director of human resources, asserted that the issues that he has raised about the administration of the CDBG funds should be protected under state and federal whisteblower protection laws.
"Since the close relationship between M&L and (D)irector Vaughn is not conventional, I respectfully request that Mayor, City Council, and City officials prohibit any further retaliatory measures against me by Director Vaughn or any other senior staff now or in the future," Mani requested.