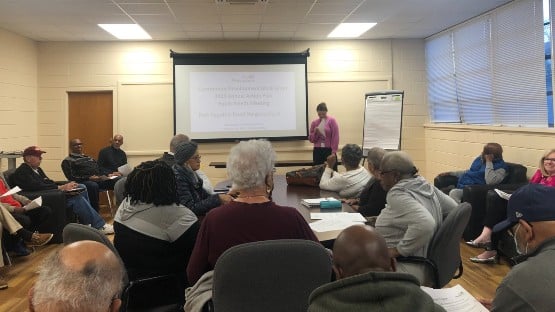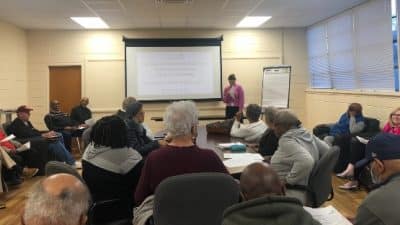 The city of Waynesboro presented the Community Development Block Grant (CDBG) 2023 Annual Action Plan to the Port Republic Road neighborhood Tuesday evening.
The purpose of the community meeting was to gather input from residents about possible CDBG projects for 2023.
Residents shared that they have high water bills, low water pressure in their homes, sidewalks need to be replaced and the street needs to be repaved.
Waynesboro Community Development Director Leslie Tate said that the city became a CDBG entitlement community in 2015.
CDGB funding will provide the city with $172,162 this year, approximately $15,000 less than last year's allotment. This amount is for community development within the entire city, not just Port Republic.
"I think it's really important on the outset to just recognize that with this particularly program, the entitlement program, there's really nothing the city can do differently to change that amount of funding," Tate said.
CDBG funding's goals are to develop viable communities with decent housing, a suitable living environment, and to expand economic opportunities for low- and moderate-income individuals.
The median income for families in Waynesboro is $43,480, so an income limit for a family of four is $38,068.
Tate said that 70 percent of CBDG funds must be used to benefit low- to moderate-income individuals. CDBG determines areas of the city that are eligible and the areas may not line up with identified neighborhoods in a city.
"These designations can change from program year to program year [according to U.S. Census data]," Tate said.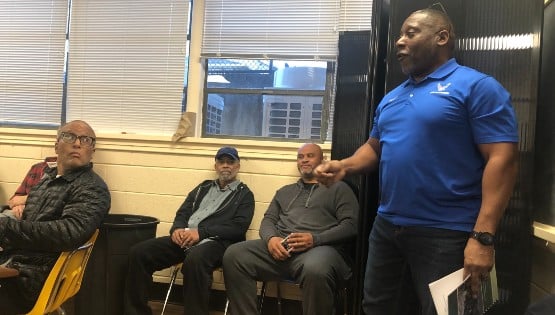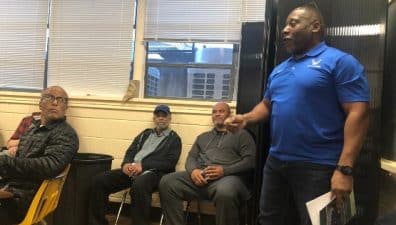 CDBG funds can be used for construction of public facilities and improvements, public services, activities related to energy conservation and renewable energy resources, relocation and demolition, and rehabilitation of residential and non-residential structures.
Past projects on Port Republic Road that were funded by CDBG were water system improvements and a new basketball court.
Jeanie McCutcheon, vice president of the Port Republic Road Historic Community Association, a group that worked with the city on a comprehensive plan in 2019 for the community, said the neighborhood has waited decades for improvements like replacement of sidewalks. Waynesboro has not treated Port Republic as equal to the rest of the city and has always put the community last.
"We don't have to come in here and have another meeting to talk about what needs to be done. We've already said that. We've said it for 20 years [what we need]," Chanda McGuffin said.
With a lower amount of CDBG funding this year, residents expressed concern about whether Port Republic would receive any funding in 2023, and the cost necessary to fund street paving, sidewalk replacement and water pressure issues.
Waynesboro City Council member Kenny Lee, who represents Ward C in which is Port Republic Road, cautioned residents against cutting off CDBG funding, no matter how small it might be for the neighborhood. He said he has asked city staff if administration costs could be lessened.
"I don't want it to feel like an either/or conversation, because we [as the city] certainly don't see it that way," Tate said of funding projects in Port Republic or elsewhere in the city. The neighborhood has $35,000 from 2020-2021 that no plans were made for during that funding year.
McCutcheon said the pavement on Port Republic Road requires new black top, but the neighborhood has been told that the road does not get enough traffic to qualify for new black top. When the Florence Avenue bridge was closed for three years, McCutcheon said traffic, including emergency vehicles, traveled on Port Republic Road.
"We are part of the city," McCutcheon said.
Linda McDaniel, who lives in Augusta County, said she owns two pieces of property in Port Republic.
"The city has to make it a priority," McDaniel said of necessary street improvements.
When it comes to routine maintenance, according to the street's residents, water access, storm drainage and re-pavement are not done on Port Republic Road.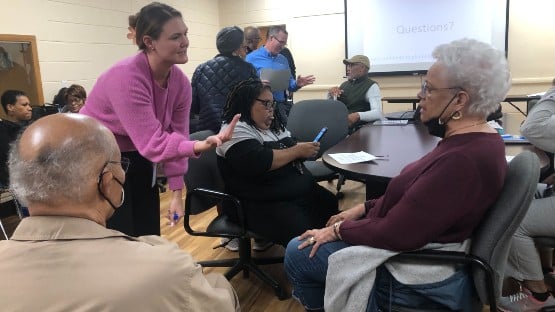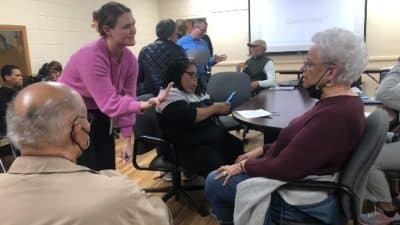 "It's like the street is not in the city," McGuffin said.
At the end of the meeting, Tate encouraged residents to focus on what the community needs, not on how much the needs will cost the city to fix.
"We are here and we are proud of our history," McCutcheon said.
The city will hold a second community meeting in March or April for public input, as well as a meeting at City Hall. A draft of the Annual Action Plan will be released by city staff in June 2023.