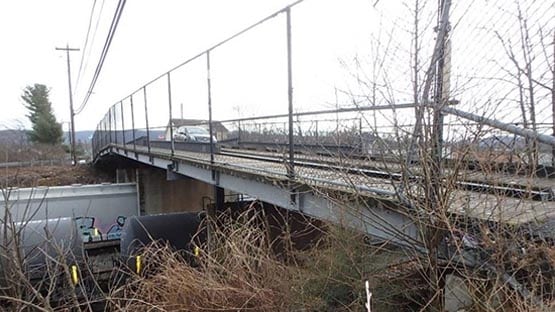 The 4th Street bridge in Waynesboro will be closed to vehicular traffic permanently beginning June 12.
Portable traffic messaging boards were placed on June 5 to alert residents to the upcoming closure.
The bridge will remain open to pedestrians and bicycle traffic.
In 2016, an engineering firm accessed the bridge – and said it would need to be replaced in order to continue to carry vehicular traffic. The weight of cars and trucks have damaged the timbers on the bridge deck and steel structure.
The estimated cost to replace the bridge is $8-$10 million dollars. The cost to tear it down would be approximately $500,000.
Because of the nature of this project, the city said, grant opportunities are extremely unlikely meaning the replacement would need to be funded locally.
The city chose at third option – to reduce the load on the bridge by eliminating vehicular traffic – as it is "the most cost-effective choice and also provides a significantly extended lifespan for the bridge."
The city is working with Google to help re-reroute traffic. The East End area offers alternative bridges to get in and out of neighborhoods in the region.