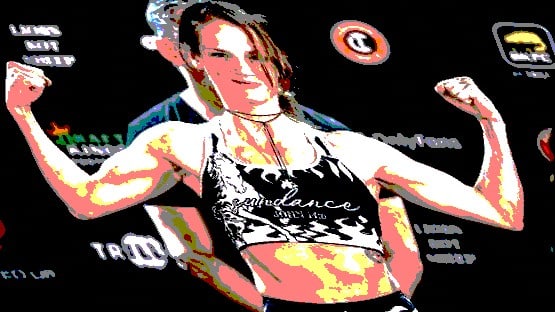 Waynesboro-based bare knuckles fighter Sydney "Sundance" Smith is in one of the featured bouts at Friday's BKFC 48, which will be broadcast live from Albuquerque by Fubo Sports.
Smith, who will face UK-based fighter Melanie Shah, is looking to get her second win in four months as she continues her push for a shot at the BKFC world strawweight title, which is held by Britain Smith, a bare knuckles fighter based out of Danville, Va.
The show's co-main event is headlined by social media star Bryce Hall versus Gee Perez, followed by a flyweight championship bout between John Dodson and JR Ridge.
The preliminary fights for BKFC 48 start at 8 p.m. ET/5 p.m. PT and the main card beginning at 9 p.m. ET/6 p.m. PT. Leading up to BKFC-48, Fubo Sports will stream an all-day BKFC marathon and a countdown show featuring interviews with fighters competing in the main card before they take the ring.
Fans can stream BKFC-48 plus more thrilling MMA on Fubo Sports as part of Fubo's subscription packages featuring 175+ leading sports, news and entertainment channels.
Fubo Sports is also available for free on Amazon Freevee, LG Channels, Samsung TV Plus, Sling Freestream, The Roku Channel, VIZIO WatchFree+, Tubi, Plex and Xumo Play with even more fresh content across Instagram, TikTok, Twitter and YouTube.