The Wake Forest Demon Deacons broke open a tied game with a 16-3 run to end the first half and went on to a 98-71 win over the VMI Keydets, in NCAA basketball action Tuesday night in Winston-Salem, N.C.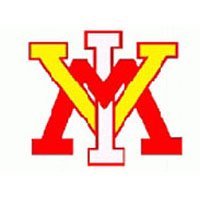 After VMI's (2-1) QJ Peterson tied the game with a three-pointer, 24-24, with 6:15 left in the first half, the score was also tied at 26-all and 28-all, the latter after a Rodney Glasgow hoop at the 4:44 mark. From there, however, Wake Forest (2-0) closed the half on a 16-3 run, including scoring the final 10 points of the period, to go into the break up 13.
The Keydets got back within 11 twice early in the second half, but a 14-5 run gave WF a 20-point lead for the first time and VMI got no closer than 18 the rest of the way.
Codi Miller-McIntyre of Wake Forest led all scorers with 23 points, while Peterson had 16 points to pace the Keydets. Glasgow added 15, while D.J. Covington had 13 markers and four blocks.
The game got off to a slow start, with Wake still holding an 11-8 lead after a Covington dunk with 15:28 on the clock. That lead was five. 15-10, moments later, but the Keydets scored the next six points to take their first lead, 16-15, after a Glasgow triple at the 10:57mark. That set up a stretch over the next six-plus minutes in which neither team led by more than four, there were four ties and three lead changes.
After Glasgow's triple at 4:44 ended that run, Miller-McIntyre hit two free throws to start the game-turning run that sent WF into the locker room with its 13-point lead. The Demon Deacons had hit 50 percent (14 of 28) from the floor, while VMI had posted a 26.5 percent (9 of 34) effort.
The Keydets got the second half off to a respectable start, scoring eight quick points including two three-pointers. Jordan Weethee hit the second triple, doing so with 18:08 to play, to bring the Keydets within 11, but a minute later, Tyler Cavanaugh scored for the home team to start a 14-5 spurt that gave Wake a 20-point lead.
The advantage grew as high as 30 before VMI put together a 16-6 run that helped cut the margin back down, although Wake notched nine of the final 13 to account for the final score.
Freshman Julian Eleby finished with 11 points, while Devin Thomas was Wake Forest's second-leading scorer with 20 markers.
VMI basketball will return to action Saturday at Cameron Hall, facing Bluefield State at 1 p.m.
Quotes – VMI Head Coach Duggar Baucom
"I thought we played hard but we've got to make a shot. We played great the first 17 minutes of the first half, but the last three minutes got away from us. Their goal was to quick it out and they did. Because of foul trouble, we had lineups that we had never practiced against. I thought Rodney Glasgow and QJ Peterson really competed and DJ was sitting over there with us in the first half and only played eight minutes. Julian Eleby played great and that gives him some confidence. We just have to find one or two more consistent shooters. I was really pleased with the effort but we were playing with some combinations we don't usually have. We had some freshmen tonight that put up some really big numbers against an ACC team – we can grow from here."