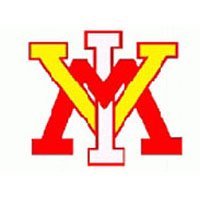 Heath Bowers pitched into the ninth inning, striking out nine, and the Campbell Camels scored three runs after the VMI Keydet bullpen entered the game to take an eventual 6-2 win in the series opener between the clubs, contested Friday night in Lexington, Va.
In a matchup between two of the Big South's best starting pitchers, Bowers (8-2) outdueled VMI ace Reed Garrett (5-6). The Campbell (32-16, 15-7 Big South) right-hander did not allow a run until the ninth inning, and in fact, surrendered just one hit over the initial 6 1/3 innings. Ryan Thompson got the final two outs for his 13th save of the year. Garrett, meanwhile, was charged with four runs, three earned, over 7 1/3 innings. He walked two and struck out five, lowering his earned run average to 2.07 for the season.
Campbell took the early lead, jumping ahead in the third inning. John Reilly singled with one out and Danny Pardo followed with a ground ball far to Jordan Tarsovich's left at the second base position. Tarsovich, racing to his left, got a glove on the ball but could not control it, allowing the hit to go for a single. Reilly went to third on the play and scored on Steven Leonard's RBI groundout to make it 1-0, CU.
The Keydets (22-20, 9-13 Big South) threatened in the fourth when Tarsovich led off with an infield hit. One out later, Brandon Angus was intentionally walked to put two runners on, but Cameron Walter struck out and Eric Mayers bounced into a fielder's choice, ending the inning.
The Camels tacked on two runs in the fifth, doing so on Pardo's RBI single and a sacrifice fly by Leonard. That made it 3-0 in favor of the visitors, and that remained the score until the eighth.
In that frame, Leonard doubled with one out off Garrett, ending his night and bringing on Jonathan Kelley. Kelley walked Matt Nadolski on a 3-2 pitch, and Travis Thomas followed with two walks of his own, forcing in a run and giving Campbell a 4-0 advantage. Rian Ellis relieved Thomas and was greeted by an Elijah Trail RBI single, making it a 5-0 game.
Campbell added another run in the ninth to push its margin to six, and VMI rallied in the bottom half. Cameron Walter doubled with one out and Eric Mayers singled him home to break up Bowers' shutout. Josh Worthley then singled and Matt Winn doubled off the wall in left center, scoring Mayers to make it 6-2. Thompson relieved Bowers, however, and struck out Will Connerley and pinch-hitter Gary LeClair to end the game.
Worthley paced VMI with his 2 for 4 night, while Pardo and Leonard collected two hits apiece for the visitors.
VMI baseball returns to action Saturday for game two of the series with Campbell. First pitch is set for 7 p.m.