Sports
Virginia Tech struggles again without Hunter Cattoor: 'No pouting'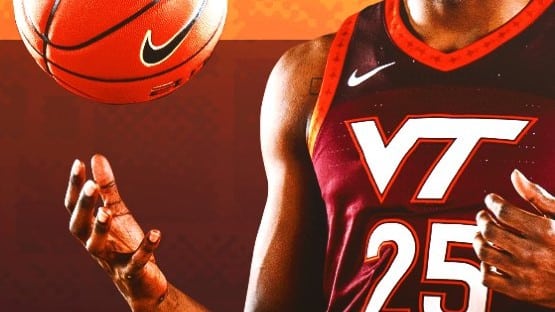 After winning the ACC Tournament last season, the high expectations for Virginia Tech basketball have not been met as of yet.
The Hokies, who had the lead at the break, struggled down the stretch, and slipped to a third straight defeat on Wednesday night, losing to Clemson 68-65.
Tech is 1-3 in the ACC now and will need to turn things around rather quickly or risk playing themselves out of contention for making the NCAA Tournament.
It's still early, there are plenty of opportunities coming up, but the team needs Hunter Cattoor to get healthy and freshman Rodney Rice to make his debut and make an impact.
The performance against the Tigers was an ugly one. With seven points nearing the midway part of the first half, it really felt like halftime would come with Tech below 20 points scored. But a late rally saw the Hokies take a 32-29 lead into the break.
This was the first time under Mike Young that Tech shot under 30 percent from two, converting just 12 of their 43 attempts. Grant Basile led the way with 17 points while Sean Pedulla had 14.
It was an off-night in what's been a string of them, but there is no sugarcoating it – not having Cattoor has been tough to overcome.
"It helps that Hunter Cattoor's not playing," Clemson head coach Brad Brownell said. "So, it becomes a big body game … It's just physical. There's not much space, there are big bodies on top of you, you've got to play really good one-on-one interior defense. I thought we did that."
For Young, knowing that they need to go bigger because they can't stretch the floor has well has presented problems.
"I'm really battling the thing," Young said after the loss. "BC, Wake Forest and Clemson tonight have the ability to play a bigger lineup, and I have a hard time matching up with that. I'm counteracting that with a big lineup on our own. Our spacing, our ball movement, our shot selection, at times, is not what it has to be."
Cattoor's elbow injury kept him out for a second consecutive game.
"No pouting," Young said about his message to the locker room. "The only answer we have is to come back tomorrow and practice well, and they will. We've got to clean this up, we've got corrections to make … We've got to play better basketball and find a way to win."
Finding a way to win is easier said than done. A tricky stretch is coming up with NC State on Saturday, Syracuse next Wednesday and Virginia on Jan.18.
If Cattoor can't get healthy, an NCAA Tournament berth may be a bit too much to ask, but the general feeling is that Cattoor should be back very soon and give this team the boost it needs to get back on track.
NC State, the next opponent, is 12-4 overall and 2-3 in the ACC, and just blew out Duke by 24 points on Wednesday.